Tina Shaw, Ursa, Walker Books Australia, April 2019, 304 pp., RRP $19.99 (pbk), ISBN 9781760651244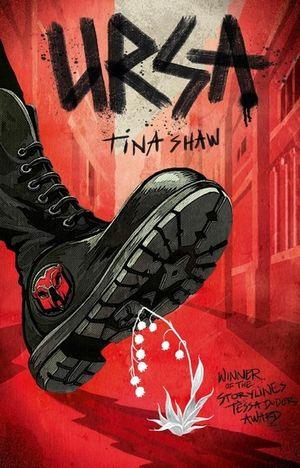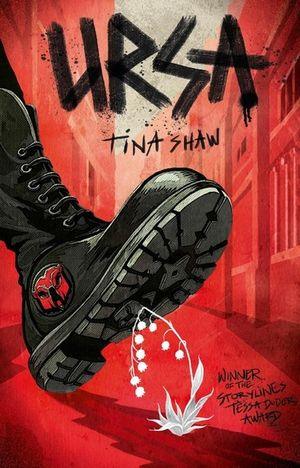 Ursa by New Zealand author Tina Shaw is an arresting story set in grim alternate-reality Ursa, a city divided between Travesters and Cerels. Travesters are free to enjoy riches and adventure. Leho and his family and friends were born as Cerels, decreed as having inferior blood.
Leho is fifteen years old, hastened into adulthood because of the brutality of life as a Cerel living in Ursa. For Leho, the rules for his people are absolute, and broadcast into the streets daily. Babies are forbidden. Men live in slave camps. Books and learning are illegal. Food is rationed.
The Director rules Ursa. He delegates his police, The Black Marks, to enact boundless violence on Cerels. They uphold the Director's laws through indiscriminate use of boots, guns and torture. Broken Cerel families huddle in the bleak confines of makeshift communities.
Aimed at readers 14 years and older, the novel has a heavy tone of despair with references to violent acts. Tina Shaw manages to portray this without the need for gratuitous detail of the acts. Digging instead, at the roots of the hate between Travesters and Cerels. Through Leho, we discover the cracks in Ursa's society on both sides of the cruel divide. Leho and his family inject a sense of poetic hope into the depraved city.
I found Ursa to be such a gripping read because of the tension that Leho feels. His instinct is to protect his family, but his compulsion is to seek justice for all Cerels. There are peaks and cascades of terror and beauty in the story telling. Heart-warming family scenes illuminate the stark violence.
Ursa draws parallels with other young-adult stories of this genre. I imagine Ursa like the steampunk traction cities in Mortal Engines by Philip Reeves. The depravity of the divide in Ursa, is like the districts of The Hunger Games by Suzanne Collins.
Tina Shaw deservingly won the Storylines Tessa Duder Award for Ursa in 2018. You can read Ursa as an allegorical glimpse into dark past times, a lens on current events, or an imagined frightening future. This scope gives Ursa the hallmarks of becoming an absolute classroom classic.
Reviewed by Angela Brown