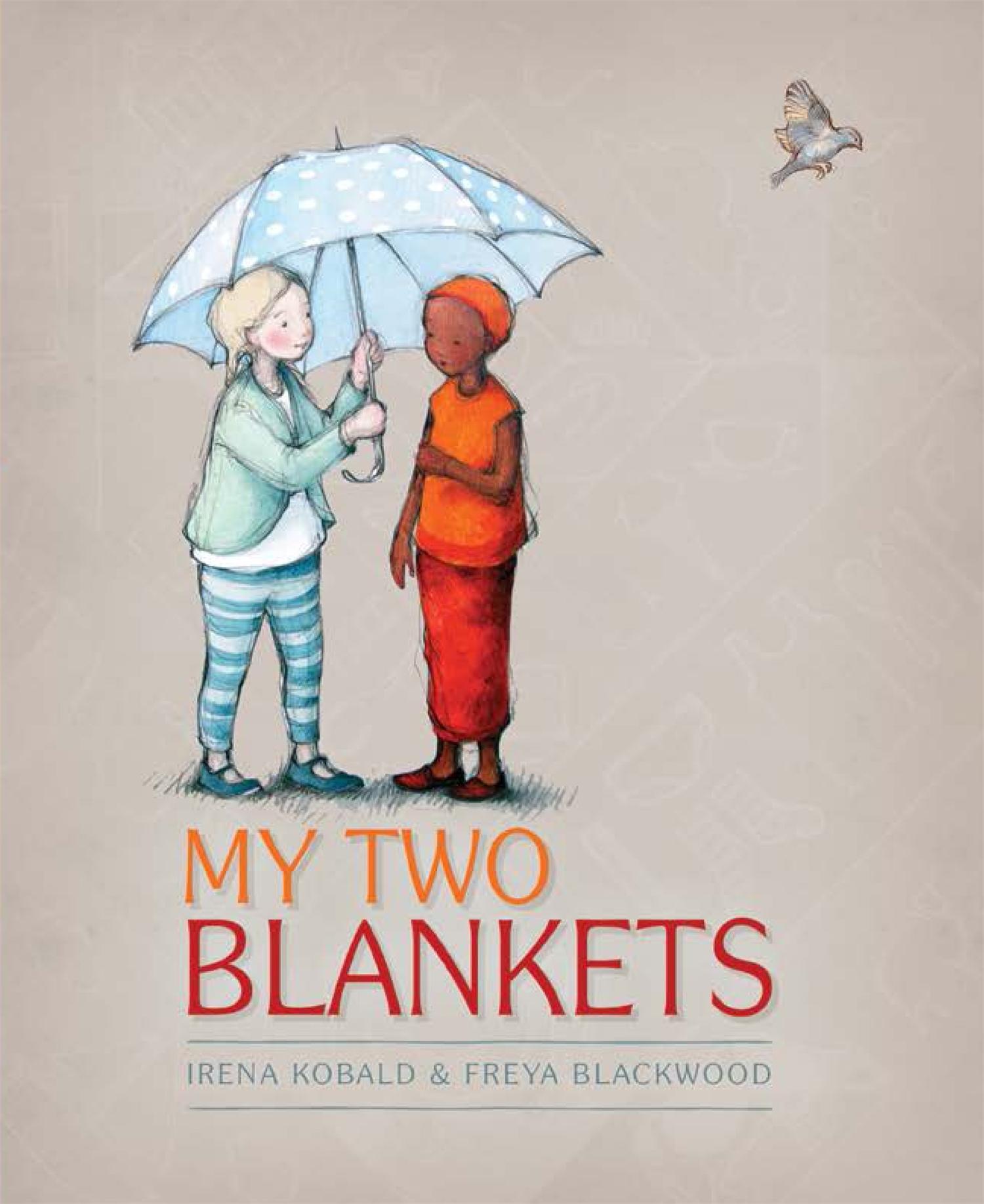 KOBALD, Irena (text) Freya Blackwood (illus.) My Two Blankets Little Hare, 2014 unpaged $24.95 ISBN 9781921714764 SCIS 1641848
Colour is such a subtle way of conveying emotion, and it is used to good effect in My Two Blankets.  Drab taupe, cool blue-greens and vibrant orange convey a child's confusion about her geographic and cultural relocation and the two opposing cultures and languages which offer her different ways of being in the world.
Cartwheel, the main character, is shown in an exuberant spiral of action in her home setting before war came.  A transitional page shows the child with her aunt wrapped tight in solid orange in a train on a monochrome page with just a hint of blue-green.  A 'cold waterfall' of strange sounds is an effective metaphor for the child's confusion.  She seeks comfort in her familiar orange blanket.  In the park, a blue-green offers friendship and play.  Cartwheel begins to construct a new blue-green 'blanket' of words.
The endpapers at the front of this book are orange; at the back, blue-green, symbolising the child's shift of cultures.  Use of opposing colours on the colour wheel is a clever visual way of emphasising difference.  In this gentle and comforting story, bi-lingual children are shown to have the benefit of two, not just one, cultural 'blankets' for safety and security.  This would be a lovely book to read with pre-schoolers and kindergarten classes on Harmony Day.
reviewed by Julie Thorndyke