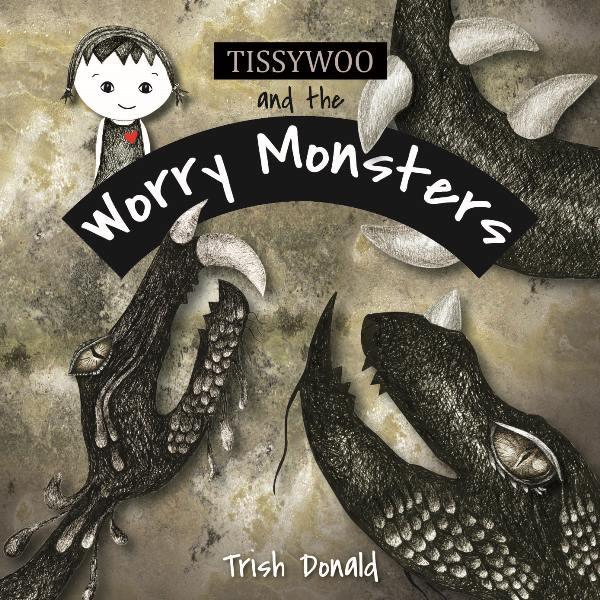 Trish Donald, Tissywoo and the Worry Monsters, Little Pink Dog Books, 1 Feb 2018, 36pp.,  $24.95 (hbk), ISBN: 9780994626943
Tissywoo is a young girl who is excited about her first day of school. But her excitement quickly turns into worry as she wonders "what will school be like?" and "will she make friends?" Her anxiety turns into a worry monster which grows and multiplies until she is scared. Tissywoo remembers to slow her breathing, filling her body with breath "all the way down to her fingers and toes." She practises this breathing until the monsters disappear and she feels calm. The next day, Tissywoo is able to go to school feeling excited and brave.
Tissywoo and the Worry Monsters is a wonderful book that teaches children about mindful breathing. Using a simple story that many children will relate to, it introduces simple, concrete instructions on how to use mindful breathing to calm down when feeling worried. One important aspect of the book is the clear language it uses to describe the thought processes behind anxiety, as well as the accompanying bodily sensations, helping to deepen a child's understanding of these feelings.
There is a big contrast between the sweet, colourful cartoon drawings of Tissywoo in her bedroom, and dark worry monsters that actually look quite scary. In the middle of the book are pages which fold-out to create a scary scene. But this is where the book also asks "What can Tissywoo do?", inviting children to give their own ideas and brainstorm solutions.
Tissywoo… is the perfect book for an anxious child or a child who is nervous about doing something new. Child psychologists and teachers might also find this book useful in their work with children. Recommended for children 4-9 year olds.
Reviewed by Rebecca Blakeney