Jane Godwin (text) and Anna Walker (illustration), Tilly, Scholastic Australia, October 2019, 32pp., RRP $24.99 (hbk),  ISBN   9781760663728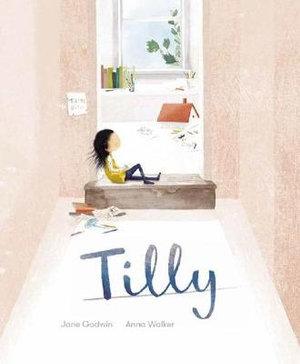 A beautiful storybook that rings with a real child's voice – as confirmed in Godwin's dedication to her sister. The family redecorate their home and inadvertently cover up Tilly's secret place where she has hidden her collection of special things. The magic realism here is that Tilly does not speak out. She accepts her loss and quietly creates new treasures. As Godwin says, Although sometimes we can't physically reclaim the things (or people, or animals, or places) that we lose, they can live on in our hearts.
The text is perfectly partnered by the subtle colours of multi-award-winning Walker's illustrations. Pencil, watercolour and gouache combine with spacious mono-printed backgrounds. Some details are combined digitally – as carefully as Tilly arranges her own treasures.
At the turn of each page I re-lived childhood emotions of seeking identity and space within a family. On the surface a tale about coping with loss, this book affirms a child's right to their own privacy and secret spaces, real or imaginary.
Reviewed by Liz Anelli
Read Liz's interview with Jane Godwin and Anna Walker here