Sigi Cohen (text) and James Foley (illustration), There's Something Weird About Lena, Walker Books, October 2020, 32 pp., RRP $25.99 (hbk), ISBN 9781760651503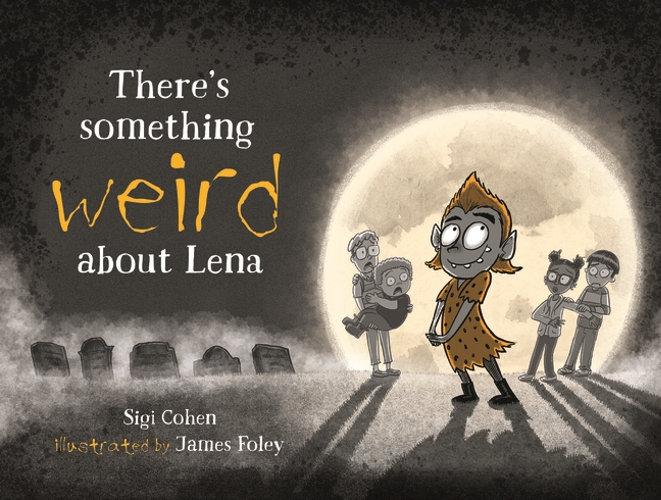 Wickedly funny and cheeky in the best way possible, Lena had me at hyena!
Spooky yet endearing Lena tries hard to fit in at school by playing pranks on her classmates. Lena's classmates, however, cannot seem to put their finger on her 'weirdness' and decide to investigate by embarking on a prank of their own, only to discover Lena's spooky secret is much bigger than expected.
Sigi Cohen has cleverly created a character that is both scary and lovable in Lena, with her wacky attempts to make friends at school. His use of rhyming text builds to a comical discovery of Lena's unique alter ego and makes the story accessible for younger school-aged children.
James Foley's moody illustrations combine perfectly to appeal to older children in the age bracket and gives more than a nod to Halloween with its black and orange hues.
Cohen and Foley are an award-nominated duo known for their dark, yet funny take on stories and continue to bring us something different and a little out of the ordinary.
For a break from the lighter, pastel-shaded realm of picture books, delve into the irreverent and wonderful world of There's Something Weird About Lena. It is a refreshing reminder that being unique and different is not as scary as it may seem, but surprising and full of unexpected wonders.
HIGHLY RECOMMENDED (if you dare!)
Reviewed by Shelley Stephens
Read Shelley's interview with Sigi Cohen here.