David Burton, The Man in the Water, University of Queensland Press, October 2019, 250 pp., RRP $19.95 (pbk), ISBN 9780702262524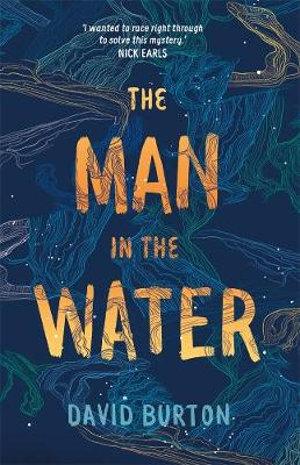 The Man in the Water revolves around Shaun, a Year 10 student who is plagued by all the things a young boy should be: getting his crush to notice him, hanging out with his best friend, and avoiding the bullies in school.
However, Shaun is also mourning the death of his father, and struggling to find some sort of footing for himself in the aftermath. And then one day, he finds a body in the river.
More than a mystery, The Man in the Water explores themes of suicide, of grief, and young readers should be aware before they begin the story. It also explores themes of mental health and one boy's way of coping with grief.
Once Shaun finds the body, he and his best friend, Will, begin an investigation. The police won't believe him at first, but when a young man (and brother to his crush Megan) is reported missing and fits the description of the body Shaun saw – things kick into high gear.
Set in a small mining town, the story explores the highs and lows families experience when dependent on mines for work. It is particularly pertinent to Shaun, whose father committed suicide after an injury in the mine that did not heal properly.
That grief in turn is explored in how others perceive Shaun and who are convinced initially that the dead body is a result of that grief and doesn't actually exist. Burton's writing is evocative, and it will draw readers into Shaun's desire to prove himself and to find out what happened to the young man.
Shaun is the type of character who makes it easy to fall into his world, into his desire to be noticed and to solve the mystery of the man in the lake, but at the same time an interesting aspect of this book is Shaun's imagination, where he allows himself to get carried away. It's an indication of why the adults around him might not easily believe him straightaway. Sometimes, I was thrown by how young Shaun and Will sound, and at times their behaviour did not marry with their ages.
Overall though, this is an engrossing read.
Reviewed by Verushka Byrow