HM Waugh, The Lost Stone of SkyCity, Fremantle Press, October 2019, 280 pp., RRP $16.99 (pbk), ISBN 9781925815948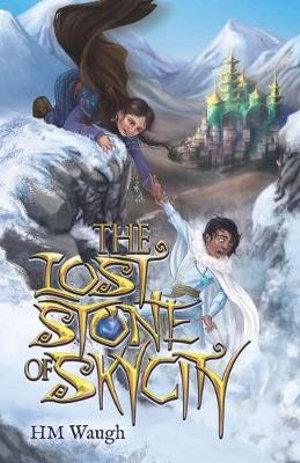 Sunaya is a smart, spirited twelve-year-old, charged with the dangerous task of delivering her father's gotals across the icy mountain to the summer pasture. But something feels wrong. Sunaya senses that she and her nephew are being watched. Could the old tales about Ice-People be true? When Danam is kidnapped she will need to hone her newly developing power of intuition to face the perils that lie ahead. Sunaya is about to embark on a life changing adventure, face adversity, test her skills of strength, courage, resilience, compassion and fortitude and uncover the mystery of the lost stone of SkyCity.
This is an action-packed magical adventure that had me hooked from the start. The gutsy female protagonist is easy to like, and I was readily immersed in her well-realised fantasy world. With sharp writing, interesting characters and surprising twists, this story will appeal to middle grade readers and beyond.
Reviewed by Sharon Seymour