Aleesah Darlison (text) and Simon Greiner (illustrator), The Golden Llama (League of Llamas #1), Puffin Books, March 2020, 128 pp.,, RRP $9.99 (pbk), ISBN   9781760894160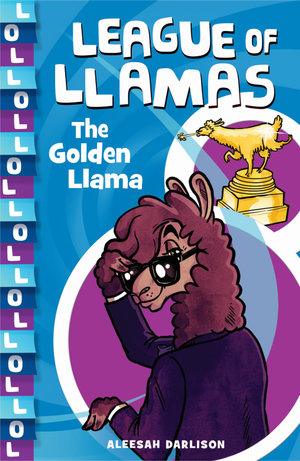 Aleesah Darlison (text) and Simon Greiner (illustrator), The Llama Impossible (League of Llamas #2), Puffin Books, March 2020, 144 pp.,, RRP $9.99 (pbk), ISBN 9781760894184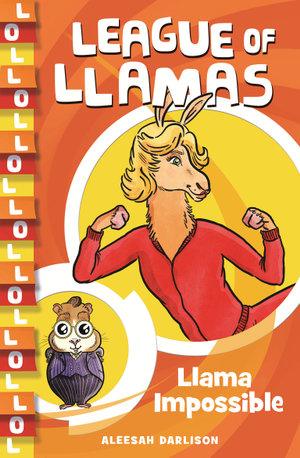 This new junior fiction series, League of Llamas (LOL), helps to fill the gap in funny fiction adventure stories for young readers, written by Aussie women.
James Bond has got nothing on Agent 0011 Phillipe Llamar, the llama in love with his own luxurious fringe. Along with faithful sidekick Agent 0013 Lloyd Llamanator, who's always on the look out for his next meal, they'll tackle any crime. And with guidance from Mama Llama and agent Eloise Llamaresky, they may actually solve it! Watch them beat the bad guys, including the odious badger General Bottomburp (yes, you read that right).
The first book in the series follows LOL's top agents as they set out to find the Llama Republic's most treasured relic, the Golden Llama.
In the second book, Llama Impossible, the agents are challenged with a runaway train, bank robbery and diamond heist.
Short chapters, large font, snappy one-liners, a ton of animal puns and fun line illustrations keep the action-charged stories moving along. Gas-humour and super spy gadgets should also appeal to the target readership (6 – 8-years), giving new and emerging readers ample reason to keep those pages turning.
Reviewed by Julie Murphy
Read an interview with the author Aleesah Darlison here