A. L. Tait, The Fire Star: A Maven & Reeve Mystery, Penguin Australia, September 2020, 320 pp., RRP $16.99 (pbk), ISBN 9781760897079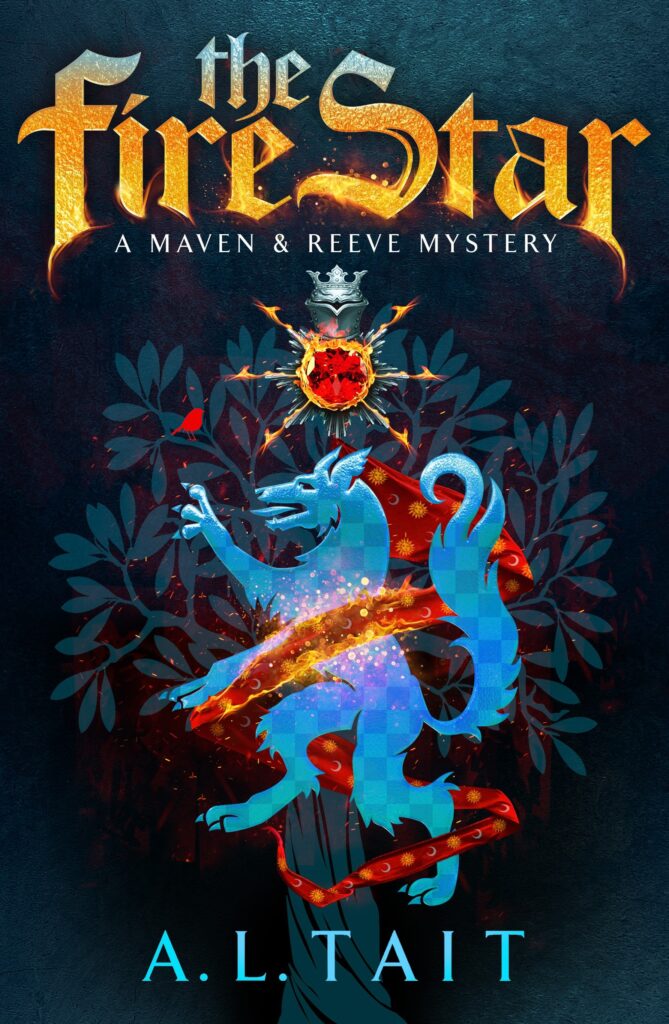 A maid with a plan.
A squire with a secret.
A missing jewel.
A kingdom in turmoil.
Maven and Reeve have three days to solve the mystery of the Fire Star.
If they don't, they'll lose everything. This could be a complete disaster . . . or the beginning of a friendship.
Political intrigue, castle-life chaos, a secret order, betrothals, betrayals, and the theft of a coveted precious gem, the Fire Star. A.L. Tait's is packed with mystery. Set in a medieval-ish period, Maven is the servant girl of Lady Casandra, the bearer of the Fire Star, a priceless gem that is a rare symbol of female power, at a time when girls and women are dis-empowered. 
Reeve is a squire, a bit old for his position, but still desperate to become a knight. When he is allocated the role of squire to a famous Knight, he knows this is his one chance to chase his dream. Unfortunately for Reeve, he has a big secret that will make knighthood almost impossible. And when the Fire Star is stolen, Reeve is given an ultimatum: find the stolen gem or take the blame, and his one chance is lost forever.
To protect Lady Catherine, and herself, Maven must ally with Reeve to solve the mystery of what happened to the Fire Star.
Tait crafts her characters with skill and gives us protagonists who appeal to young readers of any gender. Maven and Reeve are intelligent, authentic and act with integrity. Other characters are not simply background fillers, instead they add additional layers of colour to an already vivid world.
Tait steers away from the well-used trope of 'The Chosen One' and delivers a strong female character who is believable within the time context. Instead of a focus on romance, the story explores the developing friendship and alliance between Maven and Reeve.
The story is written in an alternating view point of first person (Maven) and third with a focus on Reeve. We learn that they are both likable, clever and much more than they both appear.
The absence of gratuitous violence so often prevalent in YA, means this is an ideal story for early YA readers. The Fire Star is a perfect introduction to fantasy or to reading in general for reluctant readers.
Tait has created characters, a story, and a world that leaves the reader satisfied, yet wanting more. Thankfully, Tait is at already at work writing the next instalment in the series.
Teacher notes are available at publisher's website.
Highly recommended
Reviewed by Fiona Miller-Stevens