Eunice Day, The Coloured Echidna, State Library Queensland, December 2020, 32 pp., RRP $24.95 (hbk), ISBN 9781922467270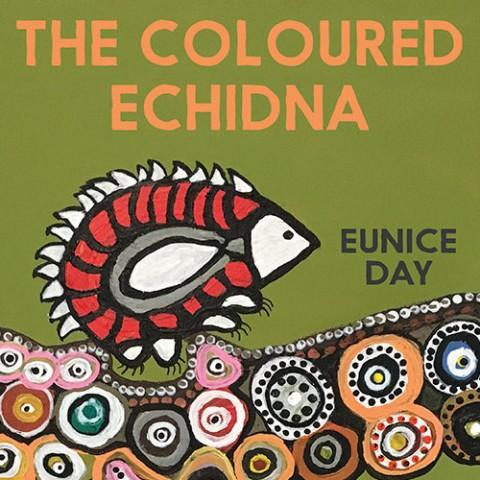 A simple and heart-warming quest-tale about wisdom and acceptance to be enjoyed with younger readers in the 'Little Queenslander' series. This specially commissioned set of stories encourages participation and fosters literacy in the first five years of a child's life and is made exclusively for Queensland branch libraries.
Blackwater Elder and great grandmother, Eunice Day shares her culture through gentle and rhythmic storytelling, introducing readers to local fauna. The reader follows an unusual little echidna on his journey to solve that age-old mystery, "why am I different?" On his way east to find Wise Old owl he meets friends who each add opinions and pieces of his puzzle.
Day's love of colour comes shining through and the print quality is sumptuous with paint so bright and thick you feel you can touch it. Text and images are thoughtfully designed to sit on facing pages making both easy to follow and share.
For audiences outside of Queensland, the series is also published in audiobook and pdf format and can be downloaded from the Library website or purchased from the SLQ bookshop. Readers will also find some great videos and interviews with the artists and authors involved.
Reviewed by Liz Anelli