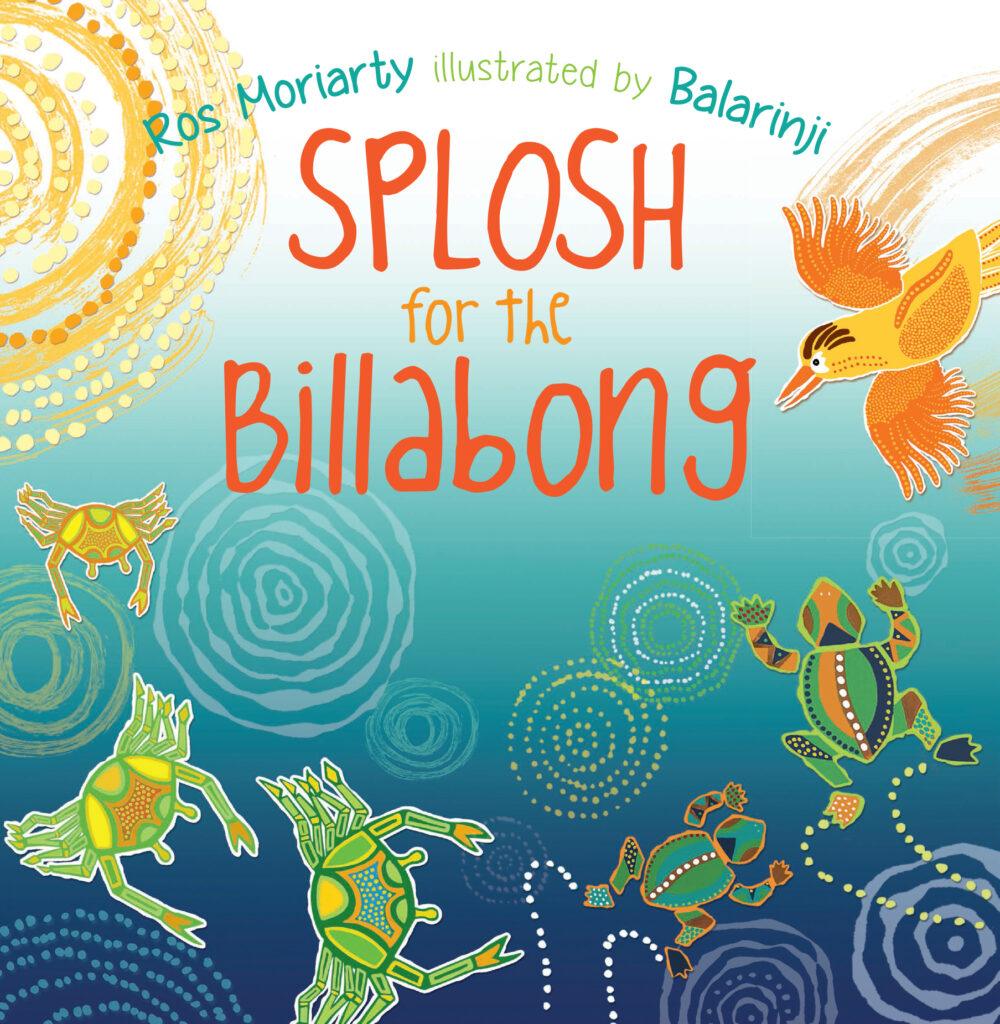 Ros Moriarty (text) Balarinji (illus.) Splosh for the Billabong, July 2015, 24pp., $12.99 (pbk),  ISBN 9781760112127
Splosh for the Billabong is a vibrant picture book that celebrates the joy of creativity and making art.  The imagery throughout the book celebrates a sense of place, bringing animals and landscape together through indigenous artwork.
Each turn of the page reveals new surprises with images of the river, insects and flowers. The illustrations explore different elements of the riverbank that are brought together by a child's illustration at the end.
This picture book is a fantastic read aloud with words like 'whoosh' 'splosh' and 'squelch' highlighted in crayon. The words stand out against the strong background colours that change with each new scene.
The powerful combination of Ros Moriarty's lyrical language and the unique artwork of Balarinji (Australia's leading indigenous art studio), carries the reader easily into the world of the riverbank.  Younger readers will love the playful use of words and the changing colours and patterns and older readers will love the book for its clever artwork and structure.
A proportion of the income from the sales goes towards supporting indigenous early literacy through the organisation Indi Kindi, proving in more ways than one that this book definitely belongs on your bookshelf.
Reviewed by Maria H Alessandrino