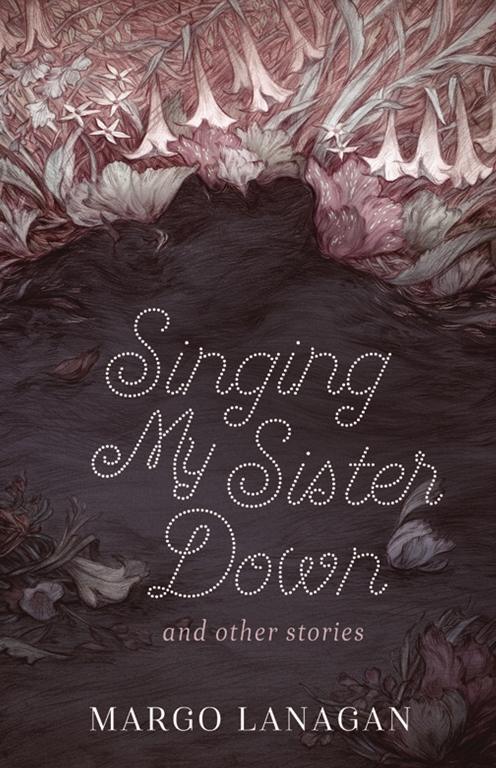 Margo Lanagan, Singing My Sister Down and other stories,  Allen & Unwin,  May 2017, 208pp.,  $19.99 (pbk),  ISBN: 9781760295134
Singing My Sister Down and other stories contains thirteen stories and I am quietly confident this is not an accident. Superstition, myth, horror and a good wedge of despair permeate this collection. In addition, many explore different cultural beliefs and social systems within their fictional settings. These aren't stories set before contemporary backdrops but rather within fantasy worlds, many of which have a medieval feel.
I have to admit, I am not the greatest fan of short stories but I could not put these down. Each story grabbed my attention, twisted my heart or mind, (often both!) and spewed me out the other end feeling a little hollow and with much admiration for Lanagan's depth of story telling. Her stories compelled me to think, demanded I feel and even inspired me to research the naked mole rat. (Incidentally it's an animal so unfortunate in its appearance it had me recoiling in horror. Dare you to look it up!)
Lanagan's stories are both powerful and imaginative and unlike some other short story collections, each held its own ground. Days later I still shudder when remembering the visceral descriptions in Not All Ogre and am brushed with an incredible sadness and anger about Singing My Sister Down, a story which has been nominated for, and won, many awards including the Aurealis Award for best Young Adult Short Story and The World Fantasy Award for Best Short Fiction.
But the two tales that stood out for me were Swing from the Moon for its strangeness and the heroine's bravery, and Dedication for its deep emotion — I was overwhelmed with tenderness and pride for that warrior princess.
This would be an excellent book for senior secondary students to study the art of writing short stories. It is a masterclass in developing appropriate voice, imaginative prose and crafting a well rounded, compelling short story — not an easy feat at all. I'm sure it would also inspire many interesting interpretive discussions.
Singing My Sister Down is a collection of tales both haunting and fascinating, they are stories filled with the unexpected and stories you will want to read over and over again.
Reviewed by Renee Mihulka