Alexandra Giufre (text) and Alexandra Condon (illustrator), Self-care for Kids, 2019, 15 pp., RRP $29.95 (pbk), ISBN 9780648756408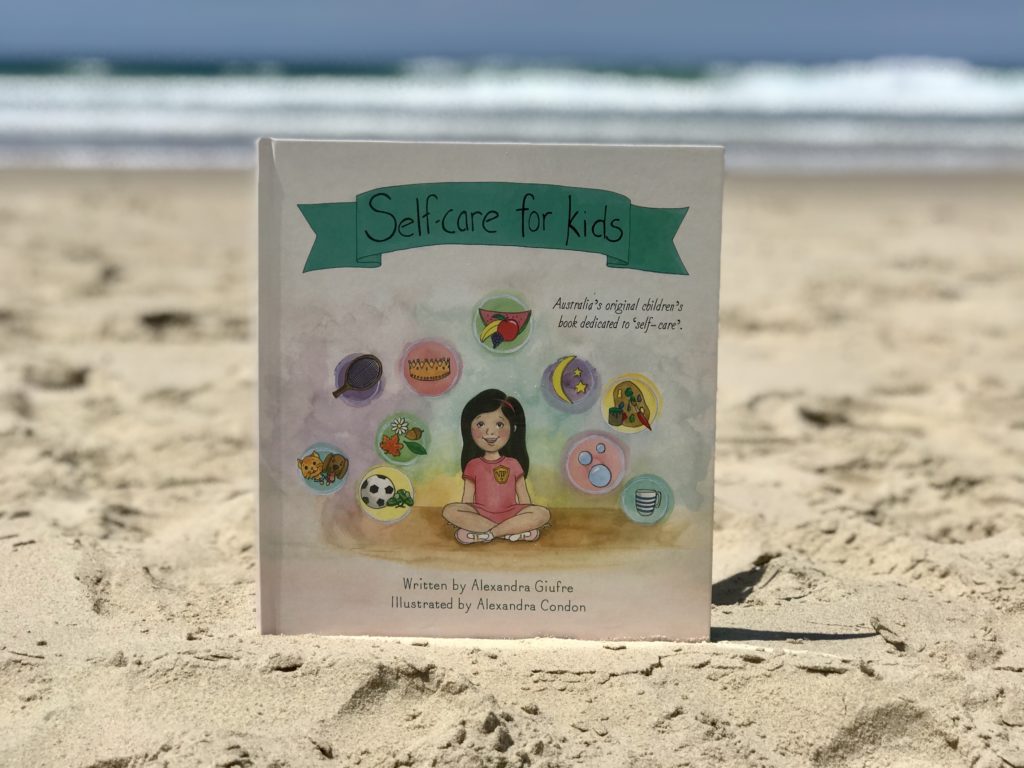 This year has been such a stressful one for so many people in the world – both adults and children – so it's particularly important at this time to think about self-care. This new independent release by clinical psychologist and author, Alexandra Giufre, succeeds in raising awareness of what self-care is and how it can be practised, in a child-friendly way.
This short (15 pages) creative non-fiction picture book uses second person point of view to talk directly to young readers (approx. 4+). From the first page: I get it; you're a busy person, this book is both relatable and practical, informing readers that in order to be the best version of themselves they can be, they need to take care of themselves in body and mind. This means getting enough sleep, exercise, good food and "me time", which includes doing nice things for yourself such as listening to music, playing sport, taking a bubble bath, or getting out into nature. Enough options are given to suit a range of readers' interests and personalities.
Attractive, colourful line illustrations match the upbeat tone of the text, providing another entry point into the topic through visual literacy.
This timely addition to the parent's and teacher's toolbox will help to address the emotional and physical needs of children in their care. And it may well be useful to many adults too!
Reviewed by Julie Murphy
Julie asked Alexandra Giufre some questions about this title, which she generously responded to below:
How did this book come about?
I wrote Self-care for Kids out of my passion for working with children and families over the years. At the time, I had been working in private practice as well as a school psychologist at a primary school and realised that so many people, those who were both young and old, struggled to look after and give back to themselves. I began to think about whether I could create something that could teach young people about the value of self-care as it is such an important topic. So one night I grabbed some scrap paper and sketched out words and drawings of a children's book. I didn't know at the time that this would be my first draft of my little book.
How did you source an illustrator?
I had researched several different illustrators to try and find the 'right one'. It was actually a bit of a difficult process as many said that they did not work with 'independent authors'. In the end, finding Alexandra Condon worked out well. I was speaking to a colleague of mine about the book and another colleague overhead our conversation and said that her daughter was talented at drawing. I gave her a call and it went from there!
Do you think this book is even more relevant now in this post Covid 19 environment?
I think that self-care should always be relevant. Unfortunately though, I know a lot of people push their self-care to the side when life gets stressful. I hope that this book can help someone see that self-care is a great tool that can be used to help feel grounded and relaxed during difficult times, such as those during and after COVID-19.