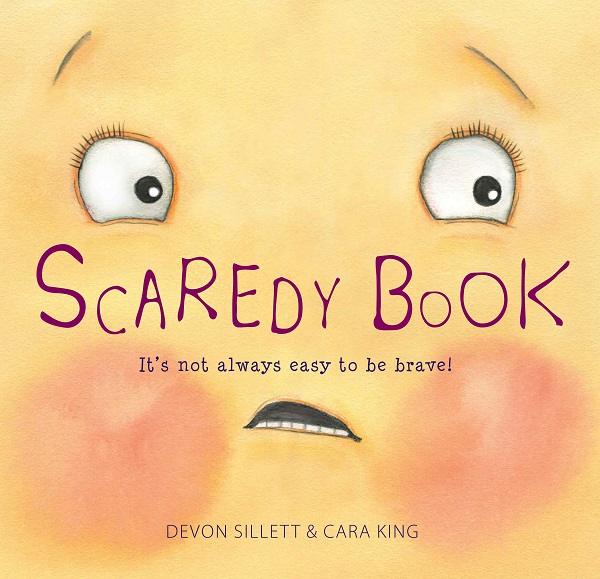 Devon Sillet (text) Cara King (illus.) Scaredy Book, EK Books, 23 April 2018, 32pp.,, $24.99 (hbk), ISBN 9781925335682
Book lives in a library where he feels safe and secure. From his shelf he can see other books being borrowed and, while many come back with tales of travel and adventure, some return with creased, ripped or even missing pages. Frighteningly, some never return at all! While book yearns for the chance to go outside and experience the world, he feels sheltered and protected on his shelf. However, when Emma comes into the library and borrows Book, he has such an amazing time going to the football and being in the sun and rain that he begins to wonder if he wants to go home at all. When Emma does return Book to the library, he discovers he isn't worried by a few crumbs in his pages or a smudge here and there as he has tales to tell and the excitement of having made a new friend or two.
This fun picture book encourages young readers to be brave and bold and try new things. The text certainly reveals that engaging with the world and taking reasonable risks may lead to a few minor battle scars just like Book experiences, but life is for living and the rewards far outweigh any disadvantages.
Cara King's colourful cartoon style illustrations will appeal to readers in the target age group of 4 to 8 years and seamlessly complement the written text. Scaredy Book is highly recommended for libraries, kindergartens and lower primary school. It is also excellent for shy or insecure children who may need a bit of encouragement to become involved in their world without fear.
Teacher's Notes can be found on the EK Books website.
Reviewed by John Nolan