Sandy Fussell, Red Day, Walker Books Australia, March 2020, 240 pp., RRP $17.99 (pbk), ISBN 9781760651886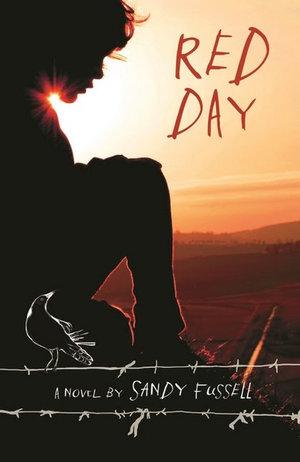 Twelve year old Charlie lives with her mum on a farm in country New South Wales. She is less than impressed when her mum signs up to host a Japanese exchange student because she is dreading the awkwardness and responsibility. When Kenichi arrives it turns out he wasn't keen to come to Cowra either. His dad wanted him to come because of a family history connection. 
Red Day merges historical fiction with magical realism, within the familiar structure and themes of a coming of age story. Charlie and Kenichi forge a friendship as they navigate their families' and their countries' shared histories. They begin to work together to unravel what happened at the Cowra Prisoner of War Camp in 1944, and to solve Kenichi's family's war mystery. Charlie has synaesthesia — a fusion of the senses that enables her to experience things differently. She sees days in colours and, as the suspense in the story builds, she feels like she is careening towards a red day — the worst kind. Kenichi's arrival heightens Charlie's senses, and she develops a magical ability to see into the past. As Kenichi and Charlie piece together their research and Charlie's flashbacks they uncover secrets about both the present and the past.  
Red Day has elements of mystery and quest, but it doesn't seem to fuse coming of age and historical fiction as well as other books of its kind. I felt like it became bogged in the present when I really wanted to know more about this niche element of Australia's past. It could be read to complement historical research into prisoner of war camps, but it doesn't bring the history to life the way other historical fiction for this age group does. 
 Reviewed by Liz Patterson