Emery Lord, Open Road Summer, Bloomsbury Publishing, September 2018, 342 pp., RRP $16.99 (pbk), ISBN 9781408898703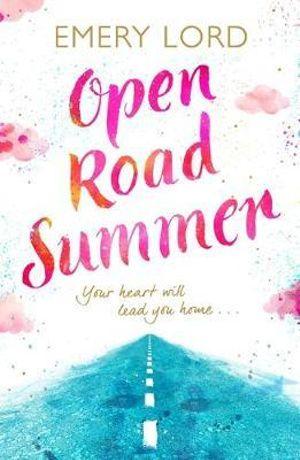 Don't expect any gritty realism in this Chic-lit novel for teens. Despite the world-weary tone of girl protagonist Reagan, the wholesome American Midwest values, sunny optimism  and country music style of her best friend and superstar Lilah Montgomery keep the story clean and sanitised enough for librarians and teachers in conservative schools.
Reagan's relationship with her single father has been disrupted by the advent of a strict stepmother. Going on tour with Lilah is a way of removing herself from the restrictive family home and making a "new start" away from her troubled past and bad relationships. When Lilah invites country singer Matt Finch to join the tour, Reagan is cautious but eventually falls for him.
Romance is hinted at but any action happens "offstage". The plot hinges on relationship problems, misunderstandings, media misrepresentation and personal identity issues: common fodder for teen novels. The girls are on the cusp of leaving high school: there are choices to make about college (this is an American story through and through) but it seems that image, hair and clothes are the most important elements of their lives.
Although the road trip is a music tour, the scenes about song-writing are glib. Every song is described as wonderful and few rehearsals ever take place. The hard work of touring is glossed over. The tour is merely a narrative device to have the characters on a trip without parental supervision. The romantic heroes are "boy next door" type hotties whose main function is to stand around and provide a backdrop to the girls' emotional journey.  Friendship is the key theme.
This is a readable if predictable book, a pleasant bit of candy floss to while away a long summer holiday.
Reviewed by Julie Thorndyke