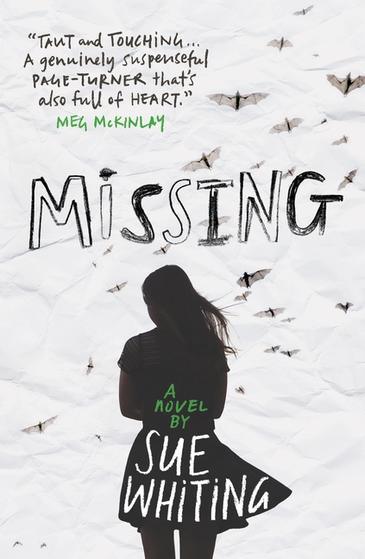 Sue Whiting,  Missing, Walker Books Australia, 1 March 2018,  272pp.,  $17.99 (pbk), ISBN: 9781760650032
Twelve-year-old Mackenzie da Luca's mother is missing. It has been 116 days since they last heard from her, and Mackenzie's father has just woken her at 4am to fly to Panama, where her mother was last seen. Her father is sure that they will find his wife, he's desperate and determined not to leave the country without tracking her down. However, Mackenzie is sure she knows what happened to her mum and worries that her father will ruin everything.
This is a taut, suspenseful novel. It is told in alternating present time and flashbacks to when Mackenzie's mother first went missing. The characters are realistic and flawed but do their best under awful circumstances.  With 38,000 people reported missing in Australia every year, and 1,600 long term missing every year (according to the Author's Note at the end of the book) this is a story that many people will be able to relate to. Suitable for public and secondary libraries.
Reviewed by Rebecca Kemble