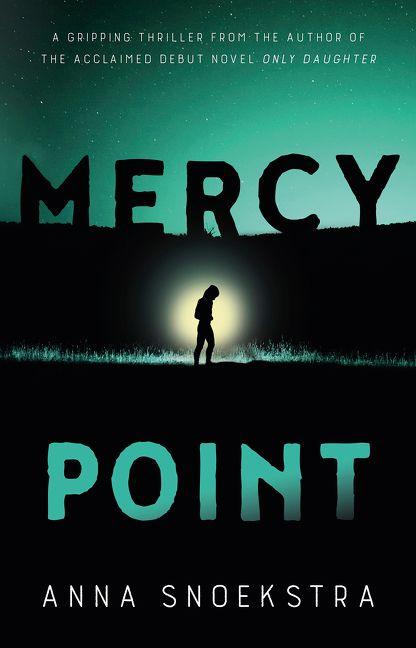 Anna Snoekstra, Mercy Point, Harper Collins Australia, 18 June 2018, 295pp., $19.99 (pbk), ISBN: 97814607557541
Emma, Michael, Fabian and Tessie are the same age. At school they hate each other, but are all members of the same online forum, under different names and sharing their most intimate secrets. Michael is a bully, always picking on Fabian and anyone else he can intimidate. Emma, a good student, always seems to be showing Michael's bad behaviour up and coming to the rescue of his victims. Tessie's father is often away, leaving her and her mother to run the local motel. Tessie suffers from anxiety, which is becoming worse. Fabian lives next door to Michael and regardless of how close he is to his family, cannot bring himself to report Michael's latest physical attack, causing Fabian to fall off his bike on to the road. Sam, a stranger to the group, started the forum. With only five members, the forum is there to offer support, as they all believe they are adopted. Realising they have been lied to all their lives, they embark on a mission to find out the truth. It seems to have stemmed from a cave in at the local mine years ago, killing over 600 people. As they get closer to the truth, they take on more risk and the mystery about their origins becomes more in-depth and bizarre. Are they right to put all their trust in Sam? How can they work together when their hatred and contempt for each is so strong?
Told from the alternating viewpoints of the four main characters, the reader quickly suspects that Sam is not being entirely honest, but the truth behind him is not expected. The characters are developed well throughout the novel and their change in demeanour and treatment of each other is believable. The plot develops well and although a little slow at times, there is enough suspense to keep reading. The ending keeps you in until the very last line and while satisfying, also enables the readers to fill in their own narrative.
Reviewed by Liz Derouet