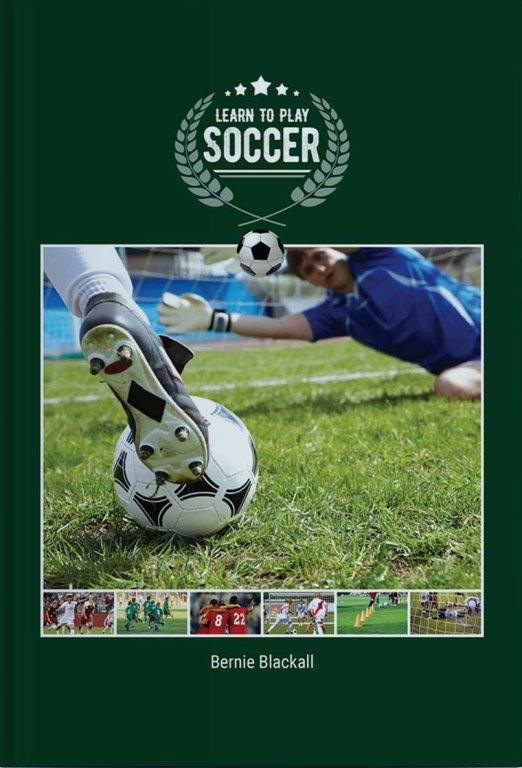 Bernie Blackall, Learn to Play Soccer, Sportzbooks,  Oct 2016,  32pp.,  $29.99 (hbk),  ISBN: 97819255523
This is one in a series of sports books written by physical education teacher Bernie Blackall. It will benefit any child, boy or girl, who wants to learn more about the game and the skills needed.
As with all good information books, it contains a contents page as well as an index page to make it easy to find the information required. One minor niggle is that the headings in the contents are not always the same as the headings in the body of the book. In addition, although listed in the contents, the section 'Stretches & Warm-Ups' is missed entirely in the actual book.  The double-page spread about stretching, while very useful, took a few moments to find.  This aside, it contains all sorts of valid and interesting information, from the history of the game to international highlights, equipment needed, skills and stretches, as well as a resource list and a glossary of soccer terms.
The text is nicely laid out with plenty of white space. The small chunks of information under each heading make it easy to read while the different types of images—photographs and diagrams—reinforce, complement and extend the text.
And. after all these years of playing sport, a book finally explains the offside rule in a way that makes it easy to understand! The 'Skills' section is also particularly good and one that will surely inspire budding young soccer players to grab a ball to practice dribbling, foot control, driving and passing etc.
Perhaps after reading this book, there will be more players vying for positions in the Australian national men's and women's soccer teams— the Socceroos and the Matildas.
Reviewed by Jane Campbell