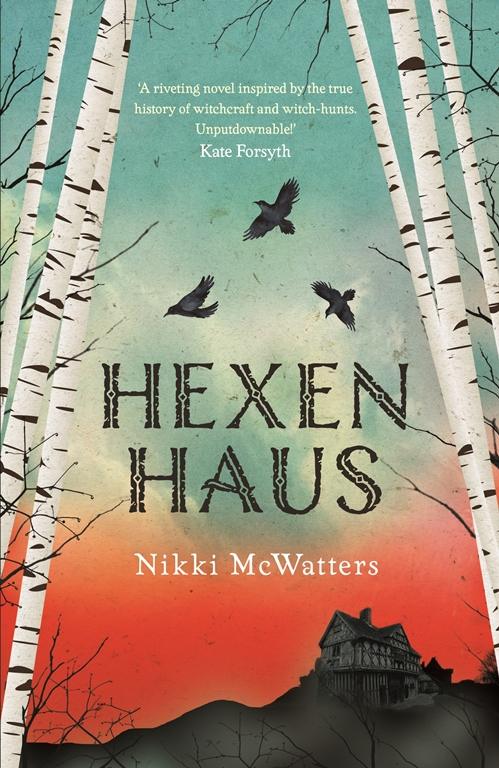 Nikki McWatters, Hexenhaus, University of Queensland Press,  31 Oct 2016,  333pp.,  $19.95 (pbk),  ISBN: 9780702254253
Hexenhaus presents a compelling mix of three stories in one, all linked by a common theme: the persecution of women through false accusation. Nikki McWatters threads both historical and contemporary fiction into a riveting study on witch hunts and their innocent victims. Each of the three main characters – Veronica, Katherine and Paisley – come from a different time period, from 17th century Scotland through to present day Australia.
McWatters' evocative language fully immersed me in the story. At first, I found the rapidly alternating viewpoints disconcerting, due to the short length of the chapters – but once the story was more established, this became less of an issue. Through potent, vivid prose, I could feel the terror of the characters, the injustice of their plight, and the horror and degradation of their condition. The author's rolling rhythm carried me through some of the more painful passages.
By including a modern narrative in the form of Paisley's tale, the author cleverly shows the prejudices still alive in modern society – that blame and scapegoating are still very much problems today, and that the psychological forces of emotional contagion are still as powerful as ever. McWatters aptly demonstrates the ease with which hysteria can take hold, and exposes the ways with which fear and misinformation can be used to manipulate society.
Due to the book's dark themes, Hexenhaus is more suited to older teens. The content makes for rich sources of discussion, and Teachers' Notes are available on the UQP website. Hexenhaus is a powerful, prescient, and impressively written novel, showcasing how easily scaremongering can arise, and bring back the irrational and fearful beliefs of the past.
Reviewed by Elizabeth Foster