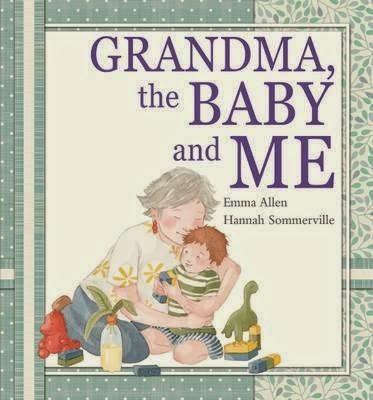 ALLEN, Emma (text) Hannah Sommerville (illus.) Grandma, the Baby and Me Scholastic, 2014 unpaged $24.99 pbk ISBN 9781862918733 SCIS 1677021
When the baby is brought home Grandma says, 'Here's trouble'.  What can she mean?  Henry doesn't know, but he does know that Mum is not the same as he wanted her to be.  She is too busy, and the baby cries too much.  The washing is not up-to-date, so Henry has to wear his sister's pyjamas, and he gets a pain in his tummy.  But tomorrow, Grandma returns, and he knows she will make the trouble go away.
Softly illustrated with watercolour washes, and with a pleasant text, this picture book reassures the youngest child that the intruding baby will not steal any love in the long run.
reviewed by Stella Lees