Ross MacKenzie, Evernight, Andersen Press, February 2020, 352 pp., $23.50 (pbk), ISBN 9781783448319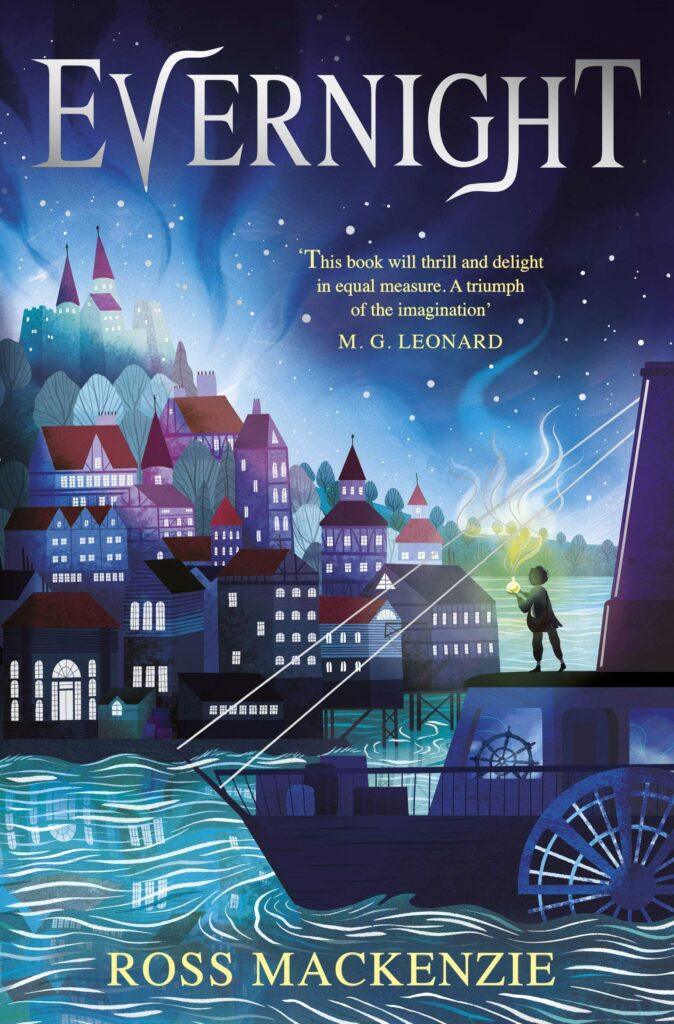 In a world of magic and mayhem, orphan Larabelle Fox scrapes together a living by treasure hunting in the maze of sewers beneath the city of Kings Haven. Fear of Hag magic is rife and in the overcrowded slums there is no shortage of crimes. Soulless White Witches march through the streets controlled by the manipulative Mrs Hester whose evil scheme is about to be set in motion. Lara mostly keeps her head down and tries to avoid trouble, but when one day she stumbles upon a mysterious little box in the sewers, her whole world is turned upside down. Facing adventure, mortal danger and a man who casts no shadow, Lara will find out the truth about her birth and the price she must pay to fulfil her destiny.
Evernight is an exciting and intriguing fantasy book with a strong young female protagonist. Full of mysteries, magic and mayhem this book has themes of friendship, self-discovery, and overcoming oppression and hardships. I would recommend this book for 10-12 year olds.
Reviewed by Libby Boas
Read Libby's interview with Ross MacKenzie here