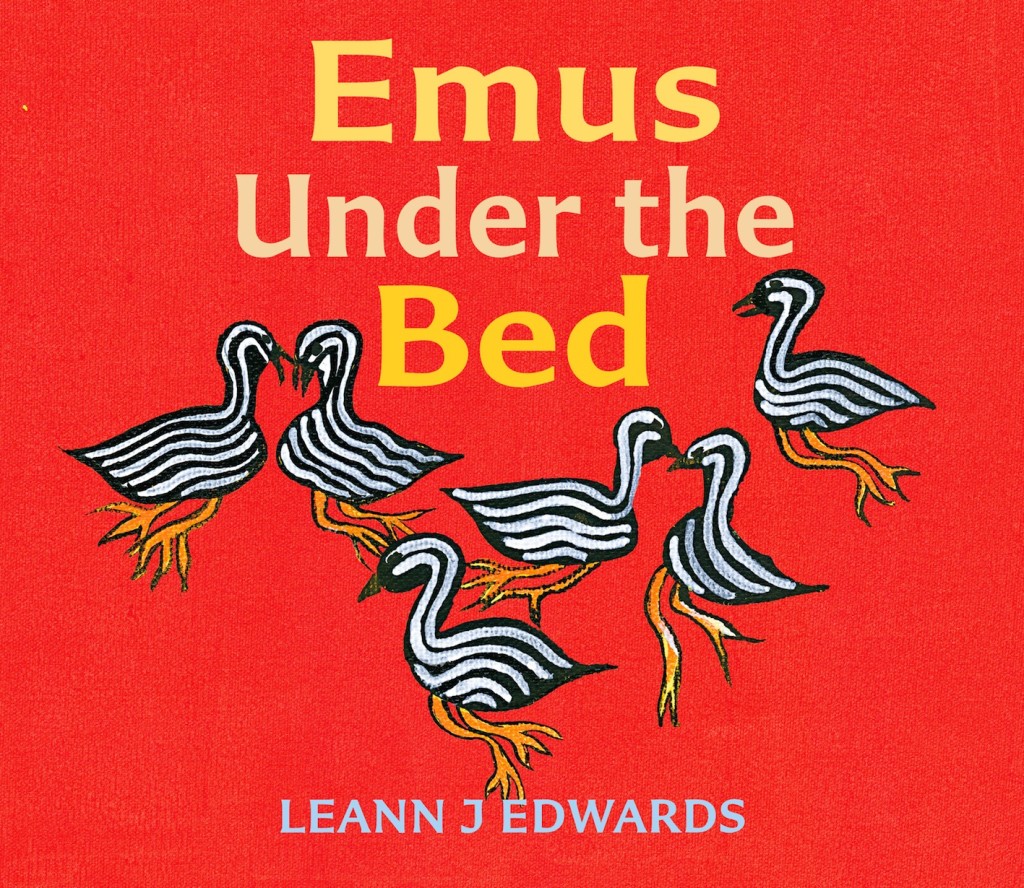 EDWARDS, Leann J. Emus Under the Bed Allen& Unwin, 2014 unpaged $24.99 ISBN 9781743313459 SCIS 1666444
This joyous book was created with the mentorship of Bronwyn Bancroft and Ali Cobby Eckermann.  It makes a stunning impression.  The hard outside cover has a shiny red background with six black and white striped emu chicks dancing under the bright yellow text of the title.  Inside, the fly leaves present multi-coloured squares which are repeated in the body of the story as a patchwork quilt.
The narrator goes to visit her Aunt Dollo who has a collection of feathers from many bird species.  She shows her niece how to create feather flowers.  Uncle Rex makes a damper for lunch and then Aunt Dollo has a surprise.  She tells her visitor to climb on the bed and lift the colourful quilt.  To the delighted astonishment of the young narrator, she finds six emu chicks.
In this story there is a sense of family warmth, amusement, creativity, and genuine appreciation of each other's company and activities.  The text and illustrations emerge with vivid strength because they are designed in large plain shapes, enhanced by use of powerful contrasting colours.  Recommended.
reviewed by Elspeth Cameron