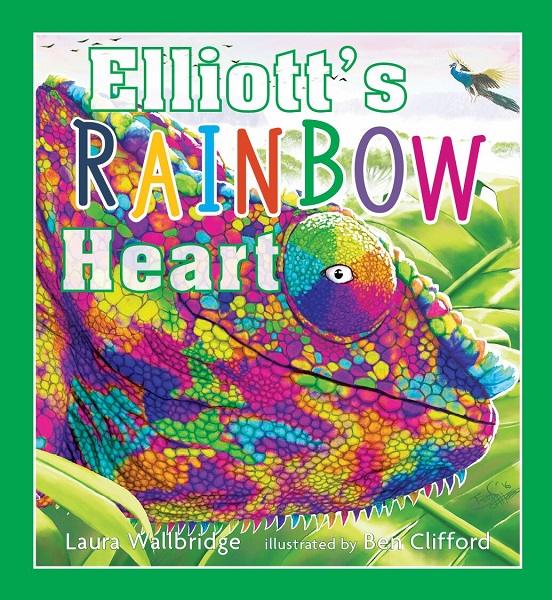 Laura Wallbridge (text), Ben Clifford (illus.), Elliott's Rainbow Heart, Empowering Resources, Dec 2017,  36pp.,  $17.00 (pbk),  ISBN: 9781925592146
Elliott the chameleon only likes to eat blue things. But one day he can't find anything blue, and gets hungry. When a chance encounter with a peacock sets him on a quest to find a rainbow heart, a rainbow-coloured caterpillar piques his interest, and Elliott overcomes his trepidations to take a bite. It quickly leads to another. By discovering a taste for things of different colours, Elliott also finds his rainbow heart.
This story from Empowering Resources encourages children to try new experiences, and to bravely cope with the sometimes tricky emotions that go with change.
Readers will love the vibrant illustrations. They will also enjoy searching for the rainforest animals hiding in them on every page.
Back matter includes contact details for Australian organisations supporting children with special needs.
Other than a disconcerting change of tense in the first few pages, I found this book a very pleasing read.
Reviewed by Julie Murphy