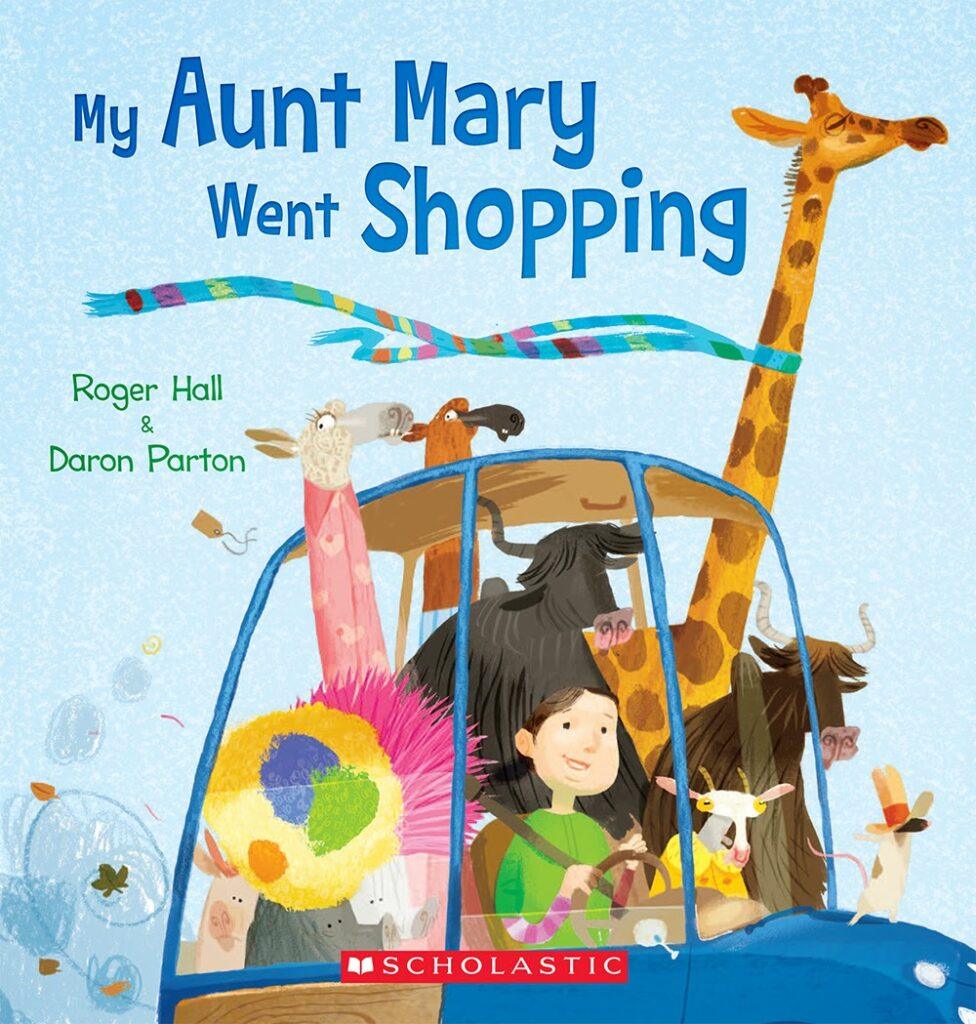 Roger Hall (text)  Daron Parton (illustrations)  My Aunt Mary Went Shopping   Scholastic (NZ) 1 November 2014 unpaged  $15.99   ISBN 978-1-77543-215-9
Using an accumulative rhyme language pattern, this nonsense verse gives permission for creativity of ideas and expression. Aunt Mary is not your normal aunt for when she goes shopping, she buys a giraffe and a scarf for the giraffe, a goat and a coat for the goat, some yaks and some slacks for the yaks and…eventually they all went home for dinner. Do you think the animals were pleased with what Aunt Mary did? Of course not! There was chaos as rat wanted a hat, not a mat, the pig wanted figs, not wigs but, thankfully the llamas loved their pyjamas! What was Aunt Mary to do? It is the illustrator who hints what happens to the other animals when Aunt Mary and her niece go home.
Creative parents and teachers (odd balls at that) could have fun with this picture book as children are invited to explore life's real oddities as much as the imaginative. There are some interesting web sites that explore real-life oddities (with due deference to aliens and conspiracies). Try this one.
reviewed by John McKenzie