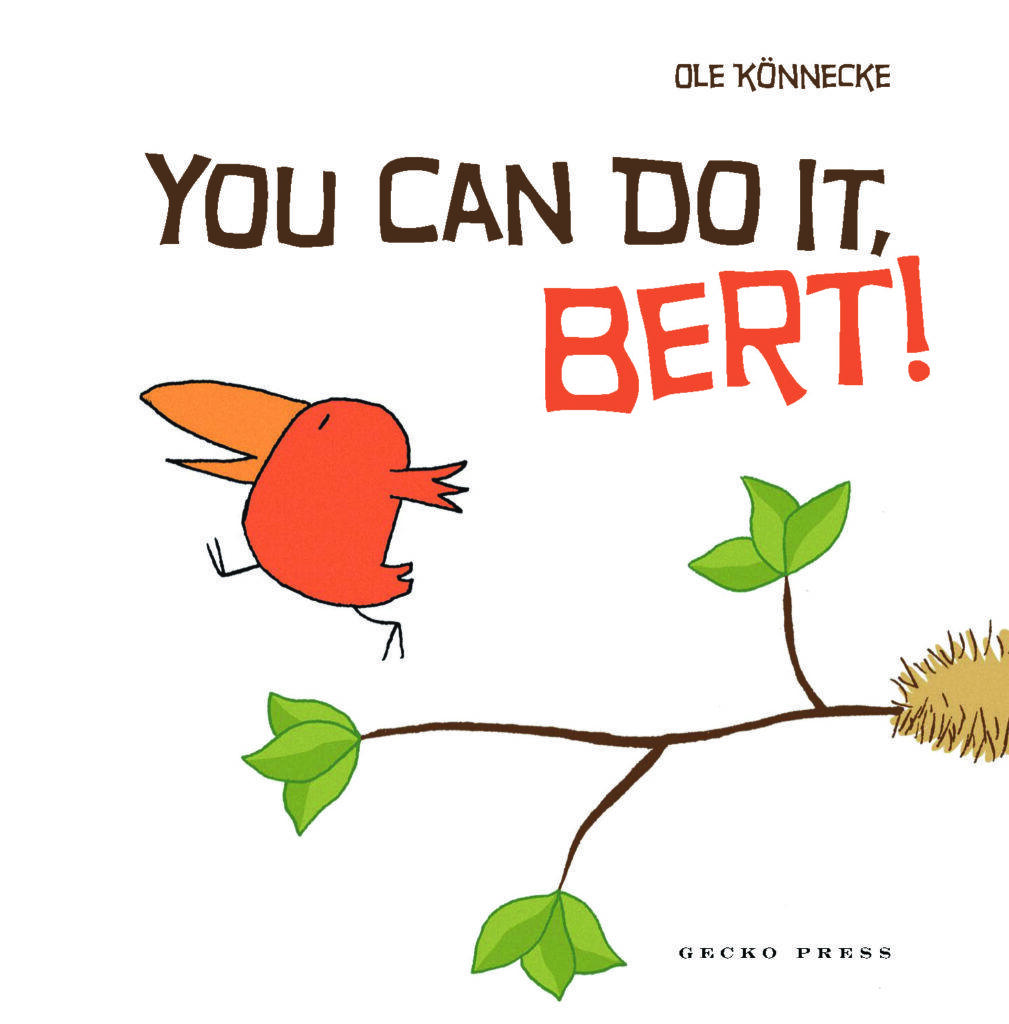 Ole Könnecke  You Can Do It, Bert!   Gecko Press  October 2014 (2007 in the original German version) unpaged $NZ19.99 pbk  ISBN 978-1-927271-43-8
All children can recall the tension and anxiety they feel when they are pushing themselves beyond their comfort zone. For Bert (a young bird), it is jumping off a branch in order to seemingly learn to fly. He is "well prepared, mentally and physically" and is something of a fastidious bird as he leans over and calculates possibilities. The reader is encouraged to join the narrator's voice and shout encouragement and indeed command. Bert responds with determination, runs the length of the branch, leaps over closing his eyes and…Doesn't fly! He splashes into the water!  The use of a blank page as a sign of drama invites the child to turn the page and find that Bert is surrounded by other encouraging birds who are on a swimming adventure. Nothing like an inflated tyre around your body for the next adventure!
The artist has cleverly maximized the use of white space (as opposed to visual clutter) to bring focus to the words and actions. This is a good book to read with a child who is struggling with transitions in their development (like going to kindergarten). "Go on laddie, you can do it" the parent will say. Teaching notes can be found on the Gecko Press website.
reviewed by John McKenzie