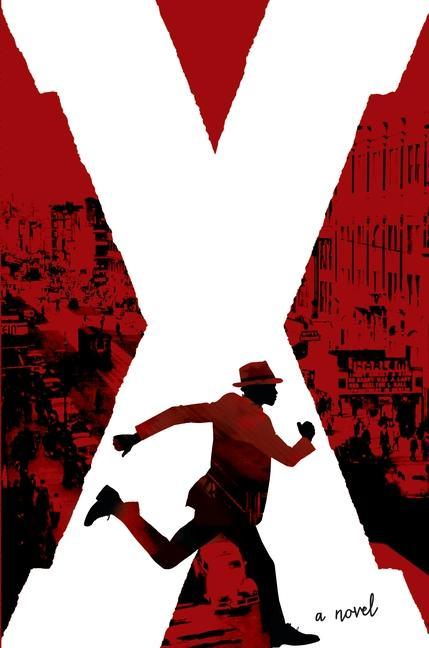 Ilyasah Shabazz with Kekla Magoon,  X: a novel,  Candlewick Press,  1 April 2015,  384pp.,  $24.99 (hbk),  ISBN 9780763669676
X is a novel about Malcolm X's early years – from childhood up to his period of imprisonment in his twenties. It's co-written by one of Malcolm's daughters. Malcolm grew up in Lansing, Michigan, in the 1930s, one of 8 children. His father was killed when he was six, and his mother sent to a mental hospital when he was thirteen. He lived in several foster homes before moving to Boston to live with his older sister. There he had a rapid education in hustling, alcohol, drugs and women. From Boston he moved to New York, where he got into trouble with a local gangster. Back in Boston he and a group of friends started breaking into houses. It was for this he was arrested and sent to Charlestown State Prison in 1946. In prison he was introduced to the Nation of Islam.
This is a well written and fascinating look at the early life of one of the United States' most controversial political activists. It's based largely on Malcolm X's autobiography, and family accounts of Malcolm as a child and young adult. As well as the novel, which is written in the first person from Malcolm's perspective, there are author's notes about her experience with her father, further notes about the characters, a timeline, a family tree, historical context and a list of further reading. This is an excellent introduction to Malcolm X, and will inspire readers to find out more about his life and ideas. A Teacher's Guide is available on the Candlewick Press website.  Recommended.
reviewed by Rebecca Kemble