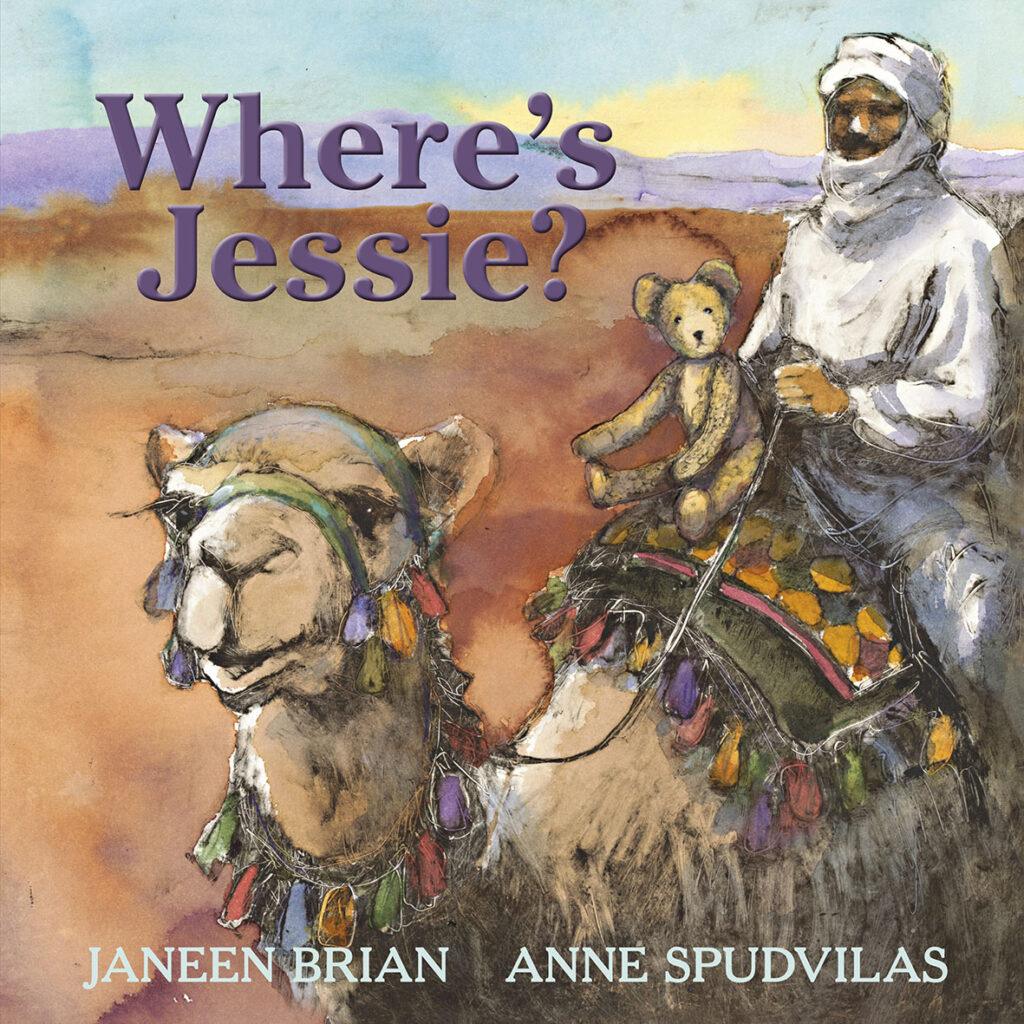 Janeen Brian (text), Anne Spudvilas (illus.), Where's Jessie?, NLA Publishing, November 2015, 40pp., $24.95 (hbk),  ISBN: 9780642278753
You can't go wrong with a lost teddy bear. One minute Bertie the teddy bear was in Jessie's arms, and the next … he was in a box. Jessie and her family were about to cross the Australian desert in the early decades of the twentieth century. They travelled on camels with Afghani camel men looking after them. Bertie wasn't too happy about being stuck in a box so he eventually charmed his way out onto a camel rider's lap.  The family's adventures in the outback included a red sand storm that knocked Bertie off his camel and left him stranded among the goannas, the pythons, bats, echidnas, the weather, the eagles of the wild country out there beyond the coast line we cling to so persistently.
This book comes will full colour, full-page water-colour illustrations that are dynamic and sweet at the same time. The black type on each page is sparse enough to give plenty of time for looking at the images and interpreting what Bertie might be thinking or feeling.
Without giving away the ending, it is enough to say that Bertie goes on his own long journey aside from his family, and learns some things about the wider world of the outback. He is a kind of mini Robyn Davidson by the end of this delightful book. Recommended for children from 2 to 5 years and maybe further if they want to learn about what is out there in the great deserts of our very large country.
Reviewed by Kevin Brophy