Lynn Jenkins (text), and Kirrili Lonergan (illustrator), Tree: A Gentle Story of Love and Loss, EK Books, January 2020, 32 pp., RRP $19.99 (pbk), ISBN 9781925820126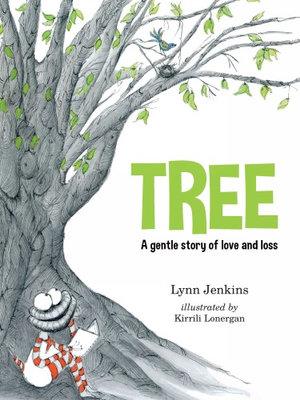 Tree is the fifth book in the popular 'Lessons of a LAC' series. In case you're wondering, LAC stands for Little Anxious Creatures and the titles in this series aim to help young children cope with situations which may cause worry and stress. Fortunately, the LACS also have Calmsters in their village to advise and comfort them. 
In this book, Loppy the LAC goes to sit under Tree when he is worried about a test coming up. His Calmster friend Curly joins him and suddenly notices that Tree is losing its leaves at the wrong time of year and rather quickly. Curly breaks the sad news to Loppy that Tree is leaving them (the word dying is never mentioned). Over the course of the next few days all the Calmsters and LACs visit Tree to celebrate its life and thank it for all it has meant to them. Hugs, presents and saying goodbye are all part of this leave-taking and by the end of the story, Tree has left a legacy for them all to enjoy.
The author of this series is a clinical psychologist who is especially interested in the social and emotional development of children. The illustrator is an art therapist who was a pediatric nurse. Together they have created a world with humorous, cartoon-style characters coping with events which cause anxiety and stress in young readers. There are no preaching or overt instructions. The overall tone is of warmth and understanding, despite the topic underlying the plot being grief and loss.
This is a lovely story which may be very useful in a variety of circumstances.
Reviewed by Lynne Babbage