Phillip Gwynne (text) and Penelope Pratley (illustrator), The Worried Elephant, Scholastic Australia, May 2021, 24 pp., RRP $15.99 (hbk), ISBN 9781760974909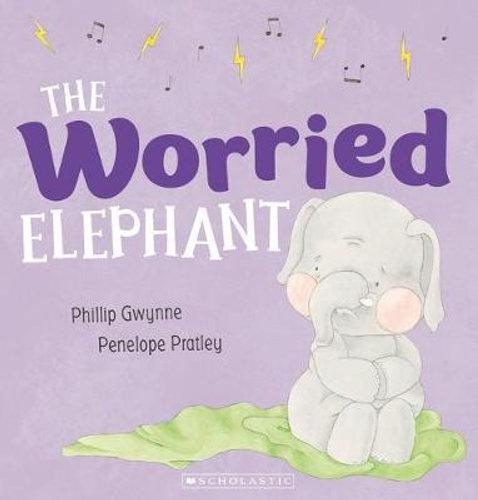 Elephant loves to draw, to bake and to play basketball with his friends, but then he starts hearing bad news on the radio, on the television and from his friends. It makes him very worried. Teacher notices Elephant's distress and along with his friends they share how they deal with their own worries.
A timely and appropriate book in a world where children are increasingly exposed to media and thus to big worrying issues. Phillip Gwynne's simple story is very accessible to a young age group. He has created a relatable character and situation that gently introduces young readers to uncomfortable, anxious feelings and different ways to manage them. There is also a useful end page that outlines some discussion questions that could be used after reading the book with a child.
Penelope Pratley's soft watercolour illustrations produce some lovely personable animal characters with sweet faces from which young children would be able to 'read' their different expressions. The illustrations are set against a plain white background that maintains the book's simple and calm aesthetic.
Mental health management can never start too young, and this book is a very useful tool to help children aged 3-7 years talk about their feelings.
Reviewed by Julie Bertola