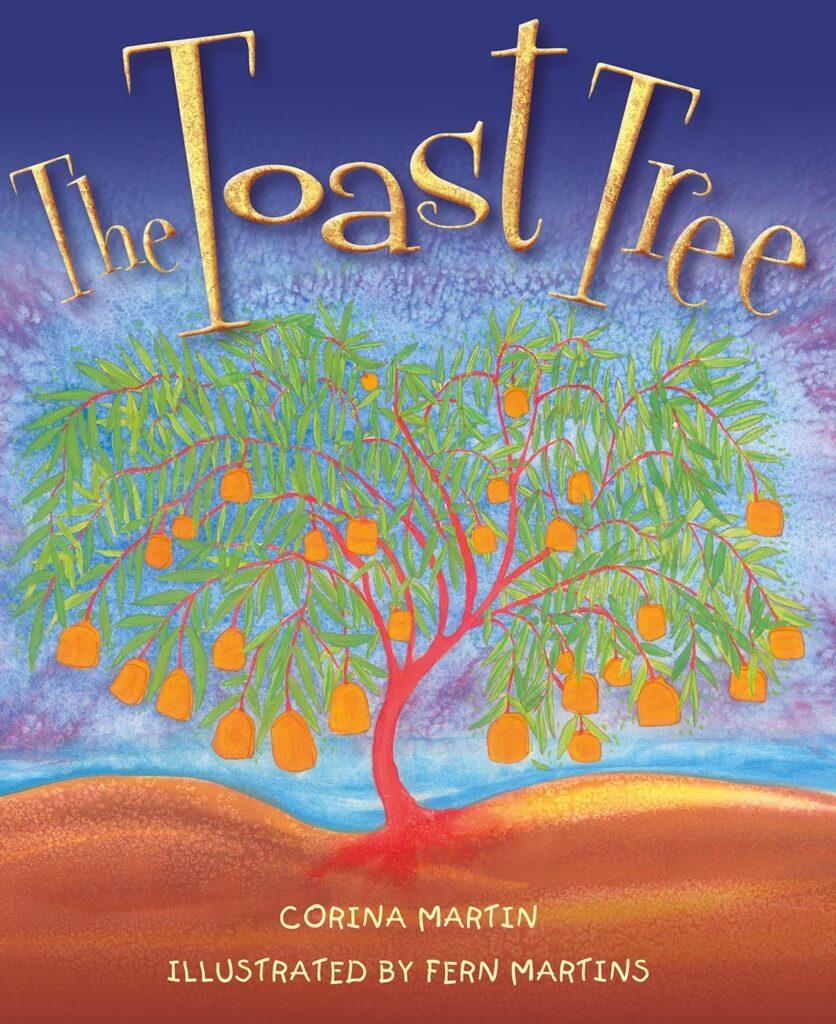 Corina Martin (text) Fern Martins (illus.) The Toast Tree, Magabala Books, April 2015, 32pp, $17.95 (pbk), ISBN 9781922142689
The Toast Tree  is set in a 'small dusty pearling town surrounded by sea.'
Every afternoon two young girls, Ella and Mia wait excitedly for their grandfather to come home with a very special treat – delicious squares of toast smothered in honey.
Their Grandfather tells them the toast comes from a magic tree that grows in the sand dunes. He tells then the tree has 'bright green leaves and pieces of golden-brown toast hang from every branch.'
Ella and Mia are captivated and search for this magical tree.  But grandfather warns them that if they find it the magic will stop.
Corina Martin is a Kija, Jaru and Goorinyandi woman who grew up in the Western Australian pearling town of Broome. She grew up believing the toast tree was true. This is her first book.
Fern Martins is a Ngarabul woman from NSW. She is a well-respected artist and has illustrated several children's picture books. Her brightly coloured illustrations capture the magic of grandfather's stories and the enchanting small town setting.   Teacher Notes are available on the Magabala Books website.
reviewed by Wendy Fitzgerald