Nicole Prust (text) and Amanda Enright (illustrator), The Sloth and the Dinglewot, New Frontier Publishing, June 2020, 32 pp., RRP $24.99 (hbk), ISBN 9781925594966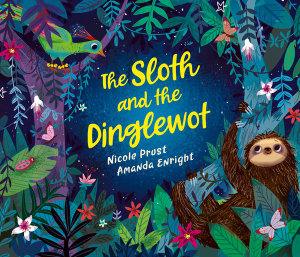 Samuel the sloth yearns for adventure, but he's scared to leave his home. Then he meets the enigmatic Dinglewot, who promises him adventure. Samuel overcomes his fears and follows the Dinglewot through the forest and soon his fears are forgotten as he parties with the forest animals and joins a carnival.
With vibrant, colourful illustrations by Amanda Enright, this rhyming picture book is a feast for the eyes and a gentle reminder that overcoming our fears can lead to better adventure and happiness.
Reviewed by Pamela Ueckerman