Cait Duggan, The Last Balfour, HarperCollins, July 2019, 352 pp., RRP $19.99 (pbk), ISBN 9781460757017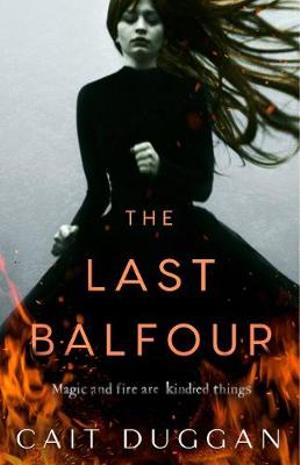 The Last Balfour is set during The Great Scottish Witch Hunt of 1597 during King James VI reign. Our narrator, Iona, and her sister Ishbel have been raised by their aunt Grizel, who is skilled in the use of herbs and spells to help her neighbours in the village. Before Grizel is executed for practicing witchcraft, she entrusts Iona with a precious bloodstone and instructs her to flee to Edinburgh to deliver the stone to a man Iona has never heard of.
Iona is pursued by the witch hunter Finster, who is a nasty piece of work, and is betrayed by her dearest and oldest friend. But she also finds an ally (and perhaps a future love interest?) in Cal, a shapeshifter. The story is fast paced, and a real page turner. Do be warned, there are some quite graphic torture scenes which are totally appropriate and in context, however, I would not recommend this book for readers younger than 14 years old.
The use of old Scottish words and terms adds to the immersive nature of the narrative, but I feel a glossary would help the reader reach a better understanding of what's going on. There were many words I needed to look up, and I'm sure the YA intended audience would appreciate some help with some of these words.
Cait Duggan has written an extremely well paced, classic tale of a journey and a quest. This is Duggan's first novel, and you wouldn't know it! Iona is an easy to relate to narrator, whose actions are understandable and with whom the reader empathises.
The Last Balfour concludes with a twist, and is very satisfying. There is no indication that there will be more books. However, if Duggan wishes to, there is definitely scope to continue Iona's story, and I am sure her readers would be thrilled.
Reviewed by Gaby Meares