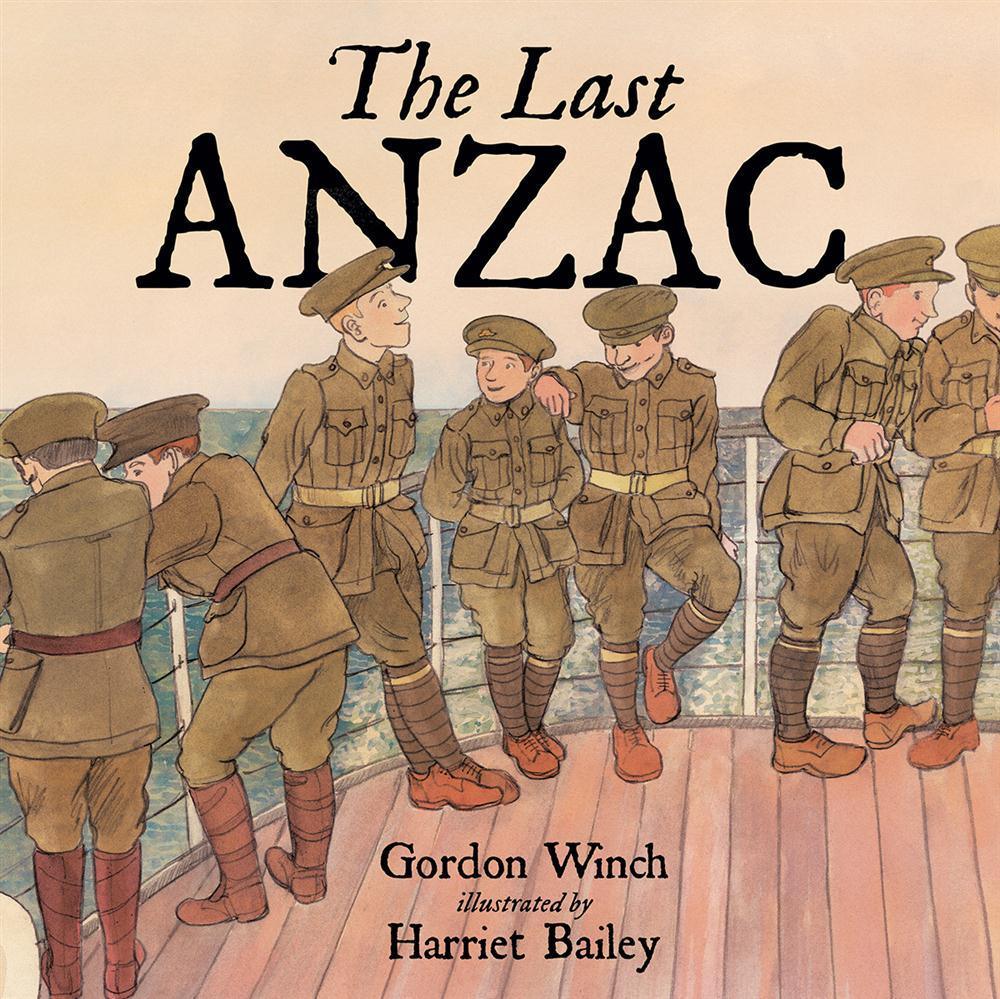 BAILEY, Harriet (illus.) Gordon Winch (text) The Last ANZAC New Frontier March 2015 32pp $24.99 ISBN 9781925059298 (hardback)
Alec Campbell joined up when he was 16. He arrived at Gallipoli towards the end of 1915 and was assigned to carry water and stores from the beach. He spent six weeks at the front and became so ill he had to be sent home. He became the last surviving ANZAC and died in 2003.
This picture book shows the true story of young James who was taken to Tasmania by his father to visit Alec in 2001. As the visit progressed James asked Alec about Gallipoli. Alec described his experiences to James.  The large illustrations convey visually the places and events Alec spoke about. James heard of the sea, the terrain, diving for cover in the trenches, the soldiers' food, the cold, and the hospital.  At the end of the visit James hugged Alec and told him that he was his hero.
The book will be a good way to introduce younger children to the Gallipoli story and remind adults sharing the book of the events and also the name and personality of the last Anzac. There is some softness and warmth in the colours throughout although there is great authenticity in the images. In addition, however, and providing a broader aspect to the publication, the front and back fly leaves are collaged with letters and photographs from the time. Two pages of a letter, touchingly hand-written in pencil, by Alec to his mother, have the central position here.
Winch's text is very well constructed for this context, but carefully brief, as much of the narrative is conveyed in the illustrations.  Significantly, the book conveys a robust sense of the humanity and the personalities of its characters.  Teachers' Notes are available on the New Frontier website.
reviewed by Elspeth Cameron