Christopher Cheng (text) and Lucia Masciullo (illustrator), The Imagineer, National Library of Australia, May 2021, RRP $24.99 (hbk), ISBN 9780642279682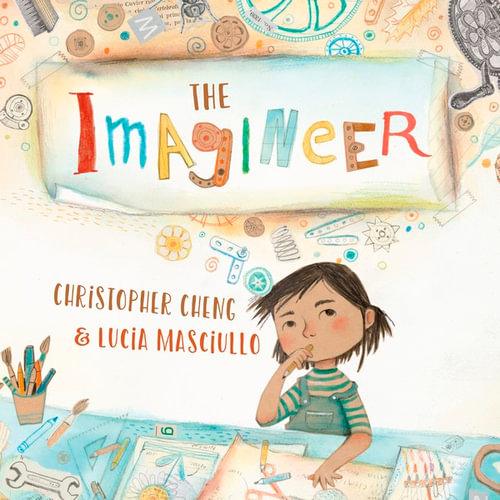 Titles are important and the title of this book beautifully captures the wonder and joy of imagining and then creating.
Penny loves to daydream and then to make her imaginings. She likes to pull things apart and put them back together. If her imaginings don't quite work out the way she wants the first time she starts all over again until they appear the way she pictures them in her head.
The ponderous pace of the narrative, supported by beautiful, dreamy illustrations in water colour, pencil, and collage, allows the reader time to explore and enjoy the detail of the images and how they build on and develop the storyline.
Cheng cleverly captures the meeting of young exuberance and the wisdom of age when Penny visits Grandpa and discovers all kinds of wonderful stuff from the past that Grandpa is then able to explain and show her how to use. But it is grandpa's shed that holds the biggest surprises; an Aladdin's Cave of wonders from which she creates her most wonderous wondering.
This is a picture book that not only uses language sparsely and beautifully but introduces the young reader to the joys of language play and, above all encourages them to keep imagining.
Highly recommended for a home or school library for ages 3+ years.
Reviewed by Mem Capp