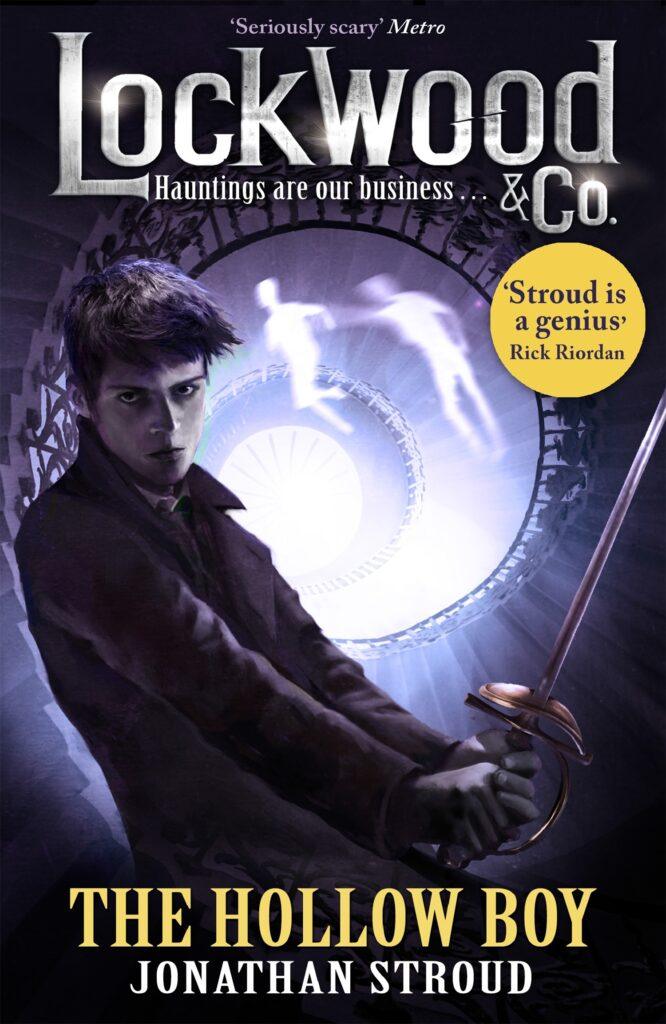 Jonathan Stroud,  The Hollow Boy (Lockwood & Co #3),  Corgi Children's/Random House,  1 Oct 2015,  436pp.,  $19.99 (pbk),  ISBN 978 0 552 57314 6
If you know the difference between a poltergeist, a wisp, a wraith, a stone-knocker, a stalker, a shade or a solitary, this is the book for you. It is the third in the Lockwood & Co. series, well written and edge-of-the-seat exciting. Lucy, George and Lockwood are joined by Holly to attend to a nasty outbreak of hauntings in Chelsea, London – some of them fatal. There are many strands to unravel: an examination of Lucy's reluctant acceptance of Holly, whom she sees as a rival, a strange secrecy surrounding the death of Lockwood's sister, where the ancient origin of the hauntings is to be found, and Lucy's developing talent, which enables her to converse with spirits. All these themes are handled with aplomb by the author.
Modern young readers appear to have a fascination with the macabre. There are many ghost and horror stories available, but few are as confidently presented as this one. Stroud's various spirits are definitively described, the novel races on without untidiness, and although the concept of ghostly dimensions may not be to every reader's taste, in what it sets out to achieve it is successful.
Reviewed by Stella Lees