Lili Wilkison, The Erasure Initiative, Allen & Unwin, August 2020, 336 pp., RRP $19.99 (pbk) ISBN 9781760525057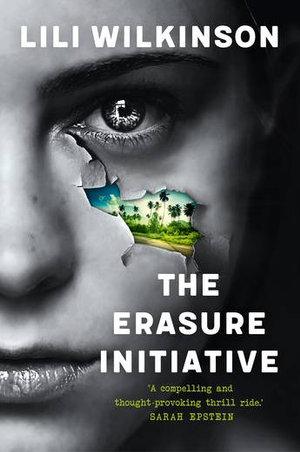 A girl, whose name tag reads 'CECILY', and six other people, seemingly from all different walks of life wake up on a self-driving bus with no memory of who they are or how they got there. They work together to find answers to the seemingly endless questions, while their seat back displays give them instructions and make them vote on the outcome of different scenarios. As deadly secrets are revealed Cecily must decide who she can trust, while she tries to piece together who she is.
The Erasure Initiative by Lili Wilkinson is a gripping thriller that had me hooked from page one. I found myself trying to figure out who they were and how they got there, just like the characters themselves. Personally, I loved the depth of the characters and how realistic their actions seemed. Shocking plot twists thrilled me, as my whole concept of the characters were turned upside down, as they were for the characters themselves. I found the character of Cecily so fascinating, learning about her, her actions, motives, and the way she thought.  
This book really explored the characters', especially Cecily's, personalities, the choices they made and why. They showed how people can be totally consumed by greed and ambition to the point where they do some terrible things without regret. That love can be people's biggest strength and also their greatest downfall all at once. And how sometimes things can get out of hand and people end up getting burnt. 
I really enjoyed this intriguing page turner and would recommend it to anyone over 13 who likes a good mystery, thriller, and good character development.
Reviewed by Libby Boas