Alessandra Yap (text) and Valery Vell (illustrator), The Easter Rush, Little Steps Publishing, March 2021, 32 pp., RRP $14.95 (pbk), ISBN 9781922358257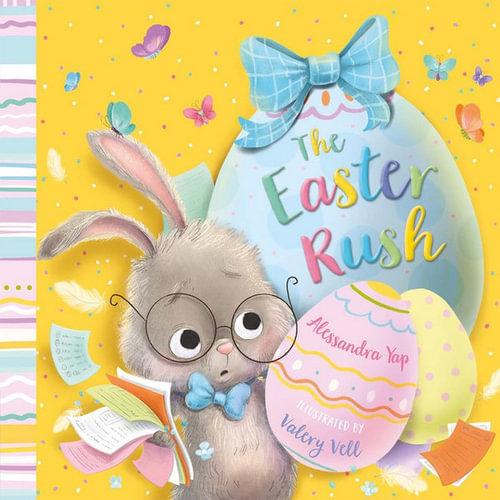 Easy E, The Easter Bunny, was feeling anything but easy. There was only a week to go before Easter and he had so many things to finish off before he could deliver Easter eggs to children all around the world on Easter Day. With friends dropping in and things going wrong will he be able to get everything done in time?
Valery Vell's warm, gentle illustrations beautifully support and extend the narrative in this well paced story that explores themes of friendship and the importance of working together to support each other in times of need and to get things done.
A lovely book to share with the very young. Highly recommended 3–5-year-olds.
Reviewed by Mem Capp