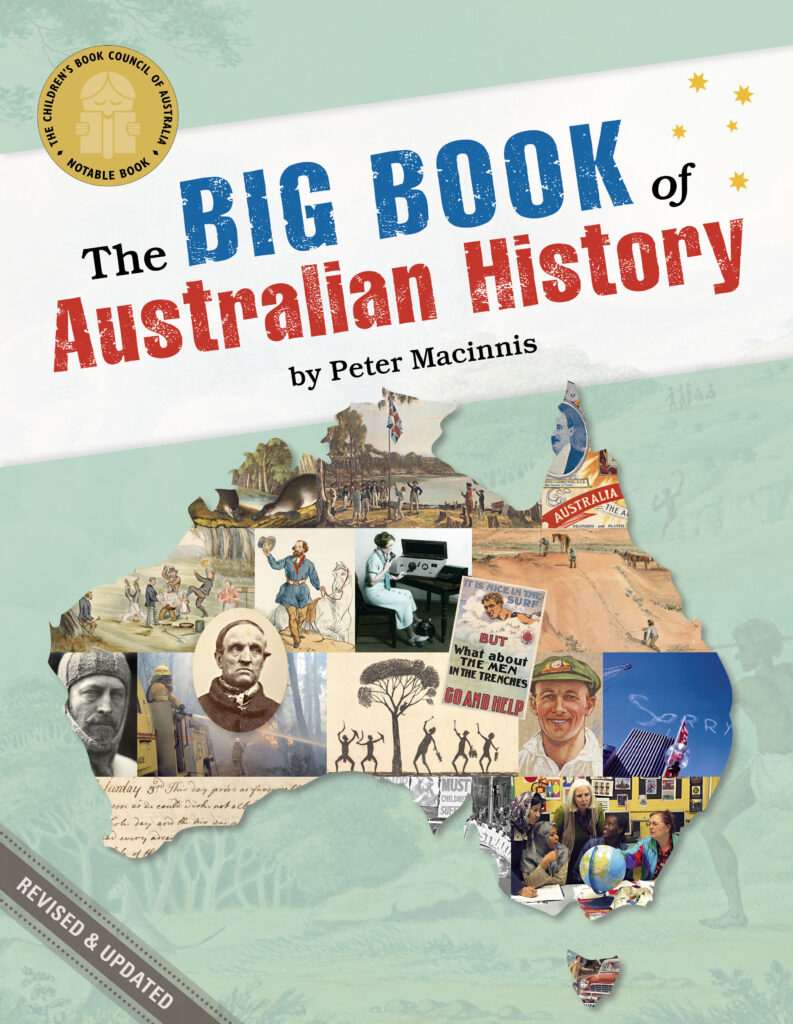 Peter Macinnis, The Big Book of Australian History (revised and updated),   National Library of Australia, 1 May 2015,  288pp.,  $39.99 (pbk),  ISBN 9780642278722
A Notable in the 2014 CBCA awards, this big book is bold, glossy and filled with fascinating facts and images drawn from Australia's history. Drawing on the impressive collection of the National Library of Australia, there are fascinating colour images, photos, newspaper articles and ephemera. We see soldiers hunkered in WWI trenches, Phar Lap and the building of the Sydney Harbour Bridge. In exploring pre-history, The Dreamtime, Australia's war efforts, sport, multiculturalism, natural disasters, this books looks at aspects of our history and culture that have led to our ever-evolving Australian identity.
What makes this book even more interesting, is that each period of history covered, is told in the context of what was happening in the world. It explains how the Freedom Rides were inspired by similar actions in the US, how war and immigration led to the dismantling of the White Australia Policy and of course, how the Great Depression affected Australia and how we responded to the world wars. This book would be a fascinating addition to family bookshelves, libraries and classrooms. Highly recommended.
reviewed by Deborah Abela