Beloved children's author Jacqueline Harvey shares her thoughts and tips on how best to support Australian authors during this time. Thank you to Jacqueline and PRH for this post.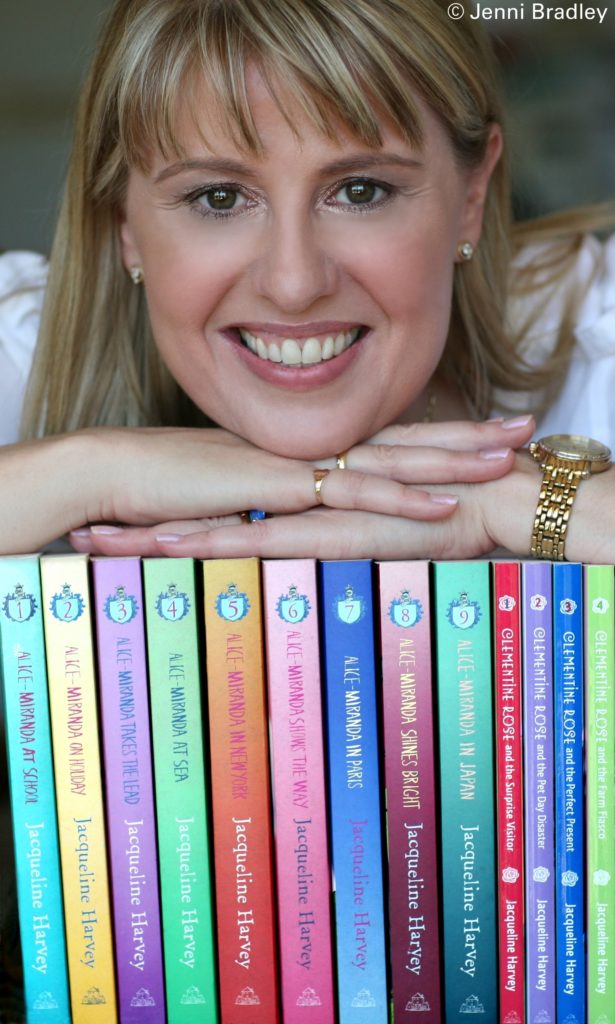 Like so many Australians whose lives have been dramatically altered by the changes brought about due to the Coronavirus and the restrictions that are now part of daily life, authors face a time of great uncertainty too. With writing festivals cancelled and most school students studying from home, paid work has dried up quickly and many are feeling the pinch.  
It's often a surprise to people outside the industry to learn that the majority of authors earn a paltry sum from their writing (the average being $12,900 a year) and must supplement their income via speaking and teaching gigs as well as many and various other forms of employment.
As a former teacher, I relish the opportunity to work with students on their writing and visiting schools and touring is always something I look forward to. But this year, at least for the foreseeable future there will be none of that. Of course the lockdown has afforded me a lot more time to write – which is fabulous but we all still need to earn a living.
With so much uncertainty there are lots of things the public can do to support authors who work as part of the gig economy. Number one of course is to buy books. While some bookshops are physically closed, many others have kept their doors open (with clever ways to limit contact), most bookshops are selling online and some local independents are doing home deliveries.
Australia Reads has a fabulous campaign #australiareadsathome to encourage all of us to pick up a book. At the moment we need stories more than ever – for entertainment and escapism, for learning, for different perspectives and for connection. Reading helps us to feel less lonely, gives us empathy and the ability to walk in someone else's shoes. Children must keep reading – and having books at home is a key indicator of future success. There has probably been no better time in our lives to get excited about books as finally many of us will have the time to read them.
Other ways you can support authors is to recommend their books. There is a fantastic Facebook group with over 11,000 members called Your Kids' Next Read dedicated to exactly that. There are tremendous websites too. Children's Books Daily run by librarian extraordinaire, Megan Daley has loads of advice and suggested titles.
Many authors are creating online content for your children to explore. Each day US writer and illustrator Mo Willems is conducting a drawing class, Lunch Doodles with Mo Willems, local writer Adrian Beck is hosting an author hangout on his Facebook fanpage with live interviews and 'how to' classes, there are podcasts for parents and students with author interviews and book reviews including One More Page and Middle Grade Mavens who provide excellent resources and information about what's out there for kids.
Something I've personally been involved with is a student Book Club set up by an enterprising young girl in Melbourne, whereby each week she and her friends and peers are reading a book and then invite the author along via Zoom to chat about it. Perhaps this is something your own child would like to do with their schoolmates and wider circles.
Another great opportunity is to sign you child up to the Premier's Reading Challenge in your state – and if you can, purchase at least some of the books they read then share them with friends (disinfected and dropped to the door for contactless exchange of course). And if you are working in a school and can manage some video author visits, our agents are all still taking bookings.
If you have time to write some positive reviews on sites like Goodreads, that also helps with author discoverability. And at the moment it's great to buy Australian and support our home grown creators – who are definitely looking forward to getting out and about, meeting the readers again as soon as possible whenever the time allows. 
Jacqueline Harvey loves writing books full of adventure, mystery, quirky characters and lots of laughs. One of Australia's most popular authors for children she is best known for her Alice-Miranda, Clementine Rose and Kensy and Max series of books, which have sold over one million copies in Australia alone. The animated movie Alice-Miranda Friends Forever premiered in 2019 with a second film, Alice-Miranda A Royal Christmas Ball set for release at the end of 2020.
Jacqueline has received numerous short-listings and awards while her picture book, The Sound of the Sea was a CBCA Honour Book. A highly experienced teacher and presenter, she has delivered thousands of talks and workshops at schools and festivals around the world. Jacqueline lives in Sydney and is currently working on more Kensy and Max and Alice-Miranda adventures.