James Foley, Stellarphant, Fremantle Press, November 2021, 32 pp., RRP $24.99 (hbk), ISBN 9780734419835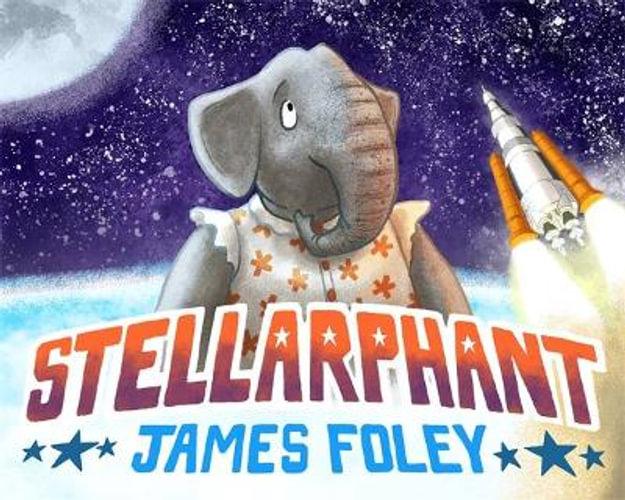 The space race is back on, and it's nothing like it was in the past. It's a race for celebrities and millionaires now, so the more exotic a rocket expedition is, the more notice it gets.
Multi award winning children's author James Foley asks us to imagine Stella (an elephant) rocking up to Space Command to ask if she could become an astronaut. Of course, there are several reasons she is rejected. But Stella is made of something impenetrable, undefeatable, and undeterrable. I guess it's her elephant skin plus her brilliant mind and practical nature.
The full page illustrations are delightfully expressive, often carrying the story with little text needed. Stella manages to overcome some remarkable challenges, though she is almost defeated at the end by wittily presented overwhelming managerialism. The lesson of the book might be that no matter who you are, if you have a passion for a goal, don't let anyone tell you you're the wrong person for that career you aspire to. But on a more literal level, there is at the end a fascinating summary of the history of all animals that have ever been transported into space on rockets—from fruit flies and cockroaches to squids and Koi fish.
Recommended for elephant lovers and aspiring astronauts from five to twelve.
Reviewed by Kevin Brophy