Jess McGeachin, Frankie and the Fossil, Puffin Books, August 2021, 32 pp, RRP $24.99 (hbk), ISBN 9781760898847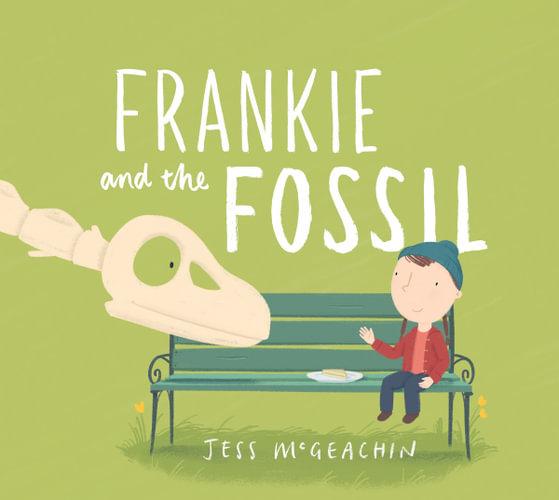 When Frankie, a dinosaur-obsessed child, decides to feed a fossil the corner of her cheese sandwich on a trip to the museum, a 'strange feeling' is stirred in her stomach. The feeling follows her through the museum's exhibits and back to her home. Frankie's kind gesture has woken a special, ravenous dinosaur friend, a Diplodocus fossil from the museum… You must be hungry…. 152 million years is a long time between breakfasts.
A budding friendship is formed between Frankie and the fossil. The pair pass the time with games of fetch, hide-and-seek, and dinosaur fact-sharing chats. But their time together is limited until Frankie dreams up a fantastic idea for the two friends to stay together in a unique way.
Just like McGeachin's prior picture book, The Lost Library, Frankie and the Fossil is filled with tender friendships, and a touch of imaginative wonder. McGeachin's detailed spreads immerse the reader inside a magical museum and deep within Frankie's heart. His growing list of picture books and his evocative, signature artwork is very loved in our young household, and we eagerly await his next work!
Frankie and the Fossil is a whimsical story of friendship, discovery, belonging and never letting go of the ones you love. It is bound to be a hit with children aged 4-7 years, especially those who love dinosaurs as much as Frankie does! 
Reviewed by Lana Spasevski