Rocio Bonilla, Siblings!, Quirky Kid, January 2021, 52 pp., RRP $25.99 (hbk), ISBN 9780994155733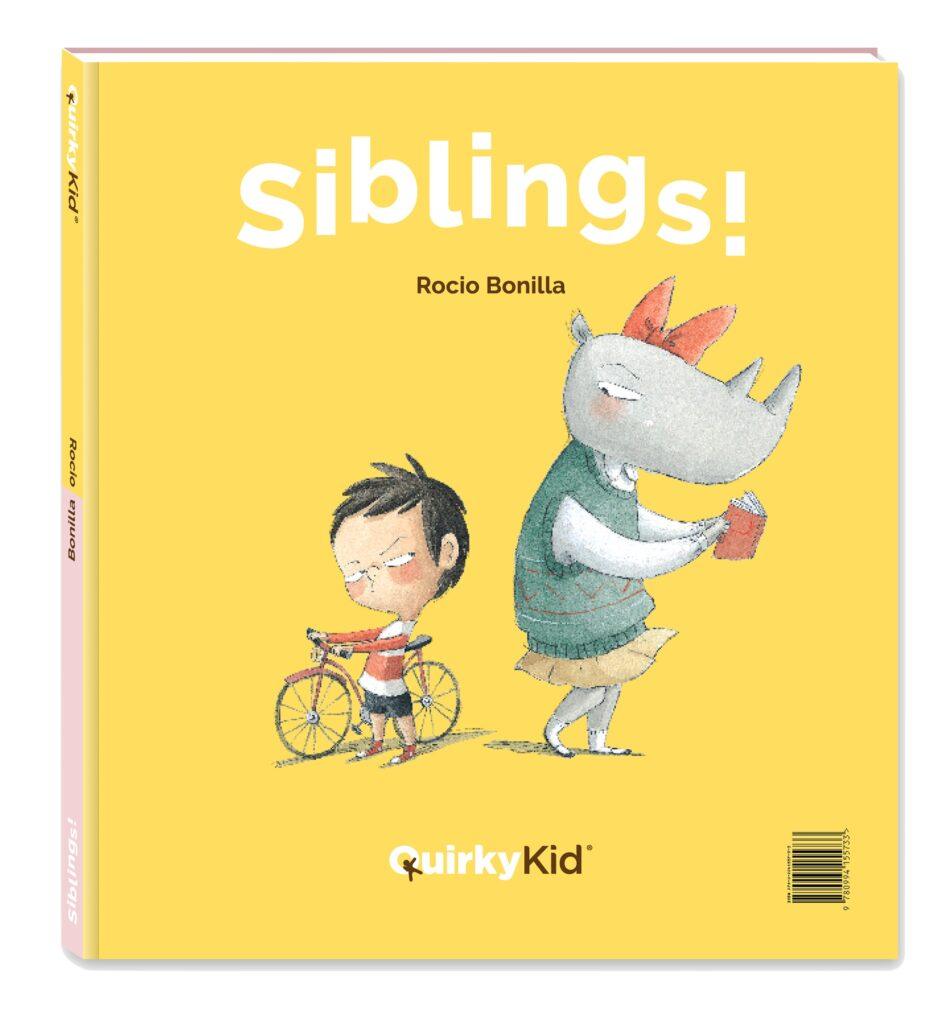 Imagine living with a monkey or a rhino. What if they were actually your brother or sister— causing chaos at breakfast time or bossing you around every day after school? In this unique book, Rocio Bonilla adeptly portrays the complexities of sibling relationships.
There are two sides to every story— this book literally gives readers both. By flipping the book from end to end, readers can explore dual narratives. On one side, an older sister complains about her monkey of a little brother. Turn the book over and a younger brother is sick of being bossed around by his older sister. Eventually, they both arrive in the middle with a cliff-hanger the whole family is about to tackle.
Siblings! offers insight into how brothers and sisters can sometimes view each other— it's reassuring to see the characters slowly turn from monkeys and rhinos back into humans as the siblings learn to celebrate what they like about each other. The beauty of both narratives is that readers may learn to see things from a different perspective.
Bonilla's illustrations are charming and energetic, with youthful typography and a warm colour palette. The book is nicely produced in large format hardback, with high-quality pages in a matte finish.
A great read aloud book for parents, this book can help to explore relationships in an accessible way for younger children. Siblings! may also be useful for therapists, teachers and others who work with children.
Recommended for preschool and lower primary ages.
Reviewed by Sarah Stivens