Katrina Germein (text) and Tom Jellett (illustrator), Shoo You Crocodile, Little Book Press, July 2020, 32pp., RRP $16399 (pbk), ISBN 9780648551041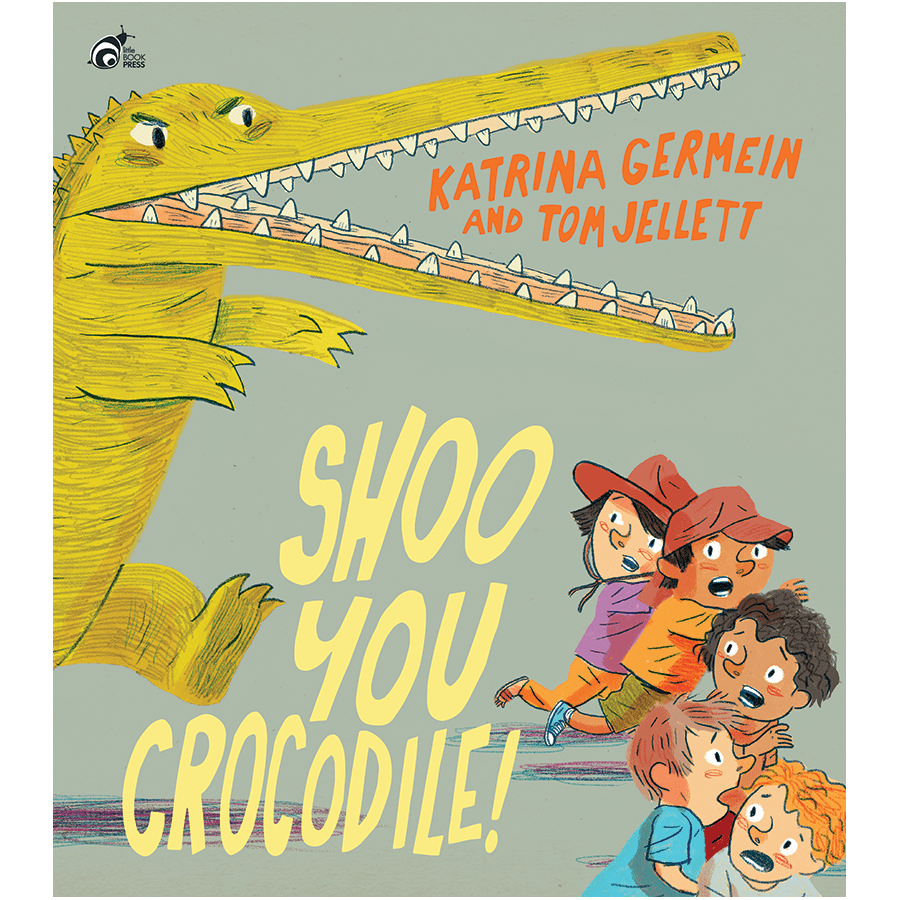 An engaging and fun story for preschool and early childhood aged readers. When the class visits the museum, they are confronted by regular exhibits but also by a crocodile with big teeth who wants to bite their feet. How to scare it away? With stomps and clangs and roars, of course. When a second crocodile appears in another room, the process must be repeated. And what to do about the dinosaur?
Jellett's trademark vibrant and expressive illustrations give the reader plenty to look at while also offering enough 'white' space. The language is repetitive so that emergent readers will soon be able to tackle the book alone. When read to a group, there is sure to be audience participation, with loud and enthusiastic sounds and actions. On the page, the text is clear and well-spaced. My one small quibble is that I would prefer to see the shouts using upper- and lower-case letters rather than all upper case. I know this reflects electronic equivalent of shouting, but new readers are still learning the protocols.
Recommended for young readers. It is likely to prove popular in the library environment as well as at home.
Reviewed by Maureen Mann