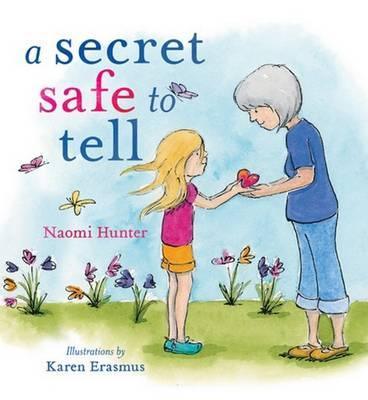 Naomi Hunter (text),  Karen Erasmus (illus.),  A Secret Safe to Tell,  Empowering Resources,  April 2014,  32pp.,  $17.00 (pbk),  ISBN 9780994501004
Tackling a rarely discussed issue, A Secret Safe to Tell is a gently told story about a girl who finds freedom after sharing her deepest secret. With evocative language, readers are drawn into the life of a young girl experiencing abuse. Each page brings readers down the same path as this child who is trying to understand what is happening to her. Eventually, the emotions become more than she can handle alone. And in a sweet, satisfying conclusion, she finds help in an unlikely place.
A Secret Safe to Tell combines powerful writing with deep insight into the issue of child abuse. Warm illustrations bring to life the innocence of a young girl and the inner turmoil she experiences. While the message is clear from the title, the story does not preach but instead aptly shows how communication can lead to freedom and healing.
Shortlisted in 2015 for the Australian Book Industry Awards, A Secret Safe to Tell is an invaluable tool for discussing issues of child abuse. Resources for finding help in similar situations are listed in the book.
Reviewed by Stephanie Ward