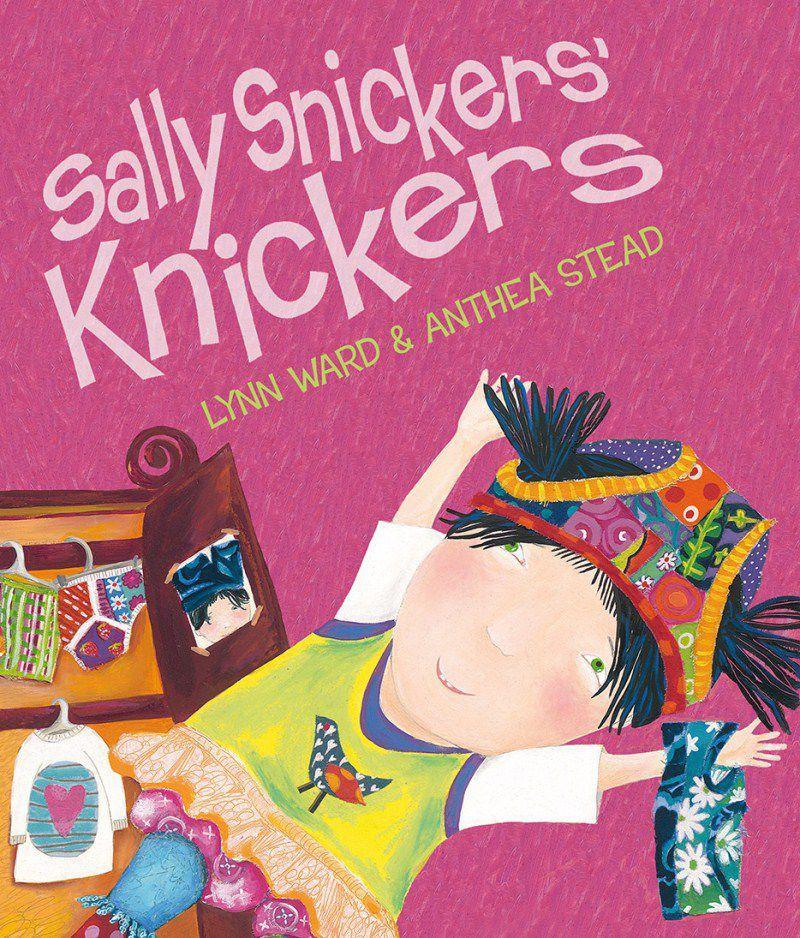 WARD, Lynn (text) Anthea Stead (illus.) Sally Snickers' Knickers Walker 2014, unpaged A$24.95 NZ$27.99 ISBN 9781921720499 SCIS 1682378
Sally Snickers likes to wear knickers – on her head.  She also wears her jumpers inside out and her socks don't often match, so you could say she's an individual.  But her teacher doesn't like her wearing different types of underwear on her head and gives Sally an ultimatum; no proper hat, no play.  Her classmates rally around to support Sally and come up with a plan to keep her knickers on her head no matter where she is.
The rhyming text helps keep the story punchy and fast and the ending has a lovely twist.  The illustrations were created with mixed media and are vibrant and interesting.  They support the storyline, including Sally's dog appearing on each page wearing knickers on his head as well.  Overall it's a visual feast while the story reinforces individuality and friendship.  A good book for primary school aged children.
reviewed by Jane Carstens