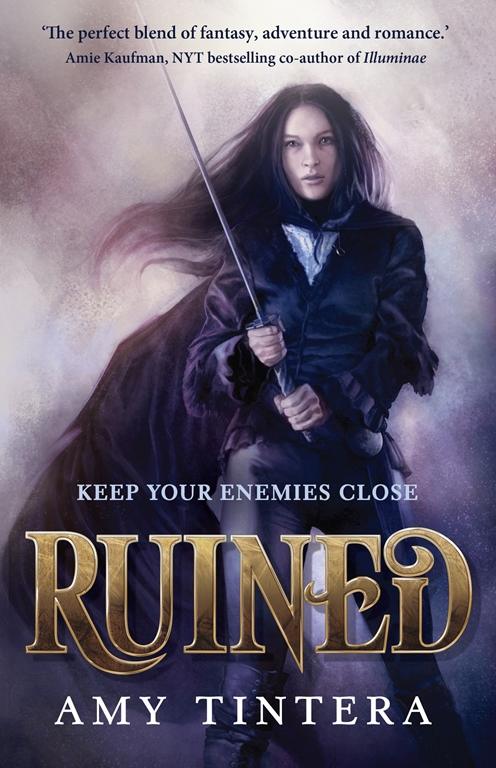 Amy Tintera,  Ruined, Allen & Unwin, May 2016,  368pp.,  $16.99 (pbk),  ISBN: 9781760290641 
Emelina Flores, (Em) is consumed with rage; she wants revenge for the death of her parents, the king and queen of Ruina, the kidnapping of her sister and the destruction of the kingdom. Although she does not have magic like other Ruined she is a skilled fighter and has planned an ambush. She will infiltrate the enemy kingdom of Lera by impersonating the prince's betrothed and then destroy the royal family.  The problem is however life is never that simple; Em hasn't counted on emotions getting in the way. The more she gets to know the prince the more she begins to question her motives. How will she deal with this when so much is at stake?
The first in Tintera's trilogy, Ruined is an action packed fantasy for young teens with a strong female lead in Em.  Despite some rather graphic killing scenes, this is a well paced, well written action love story in which the protagonists are compelled to question decisions made and take responsibility for their actions.
Highly recommended for 13+
Reviewed by Mem Capp