Renée Treml, Roo Knows Blue, Puffin Books, January 2020, 24 pp., RRP $19.99 (hbk), ISBN 9780143790327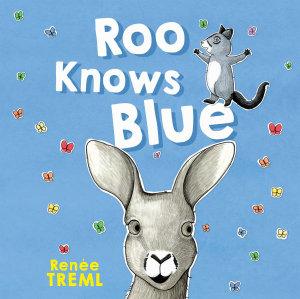 As Roo hops through the Australian bush, he sings a cheery song:
The sky, the lake, some flowers too,
Roo knows, Roo knows, Roo knows blue!
But Roo also has lots of other colours to discover and, with the help of his cute little possum friend, he gradually learns those too. I loved how the coloured fonts and pages cleverly reinforced the learning.
Repetition, and a jaunty rhythm and rhyme make for a fun reading experience; ideal for reading aloud in class, or bonding time between child and carer. Appropriately placed page turns prompt young children to predict the rhyming words.
Author/illustrator Renée Treml's illustrations are typically gorgeous, and helpful in teaching children to identify iconic Australian plants, animals and landscapes.
Watch out for the fun ending, because everybody knows that nothing rhymes with orange!
Reviewed by Julie Murphy