Rory H. Mather (text), Patrick Corrigan (illustrator), Roary the Lion, Larrikin House, October 2021, 32 pp., RRP $24.99 (hbk), ISBN 9781922503381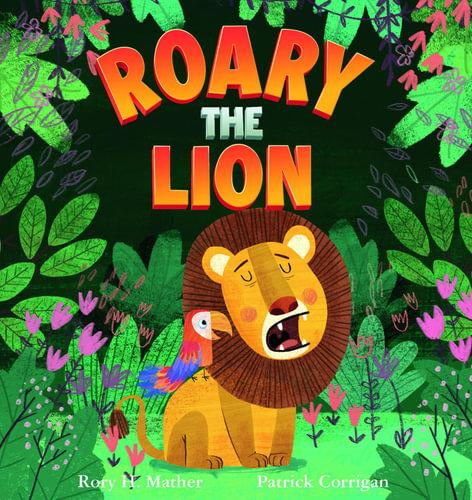 Lions are known for their strength, courage, and their big bad roar. But not poor Roary the lion.
With the help of his jungle friends, Roary discovers he can squeak, laugh, and hiss, but just can't seem to find his powerful roar.
A friendly parrot helps him find his voice, but will it be enough to make him King of the jungle?
Roary the Lion has heart, rhyme, and big bold colours. From the cover to the back, readers are immersed in a vibrant world of discovering your inner voice. Rory H. Mather brings his energetic and easy to read rhyming text that flows from page to page. Together with Patrick Corrigan's eye-catching illustrations, Roary the Lion delivers on a great read aloud story that is sure to hold the attention of even the restless of readers.
Children aged three years and over will connect with Roary's courageous and funny nature, and the sense of camaraderie with his jungle friends as they embark on his journey of discovery. Amusement abounds on every page as Roary discovers his bodily sounds (all of them!) to reach his buried ability.
Teachers, librarians and early educators can explore themes of friendship, problem-solving, self-discovery and individuality with fun music and craft activities covering key curriculum areas along the way – English, Arts & Music and Social and Emotional Learning (SEL).
Roary the Lion will have children returning time and again, and adults along with them for a lively jungle ride.
Reviewed by Shelley Stephens