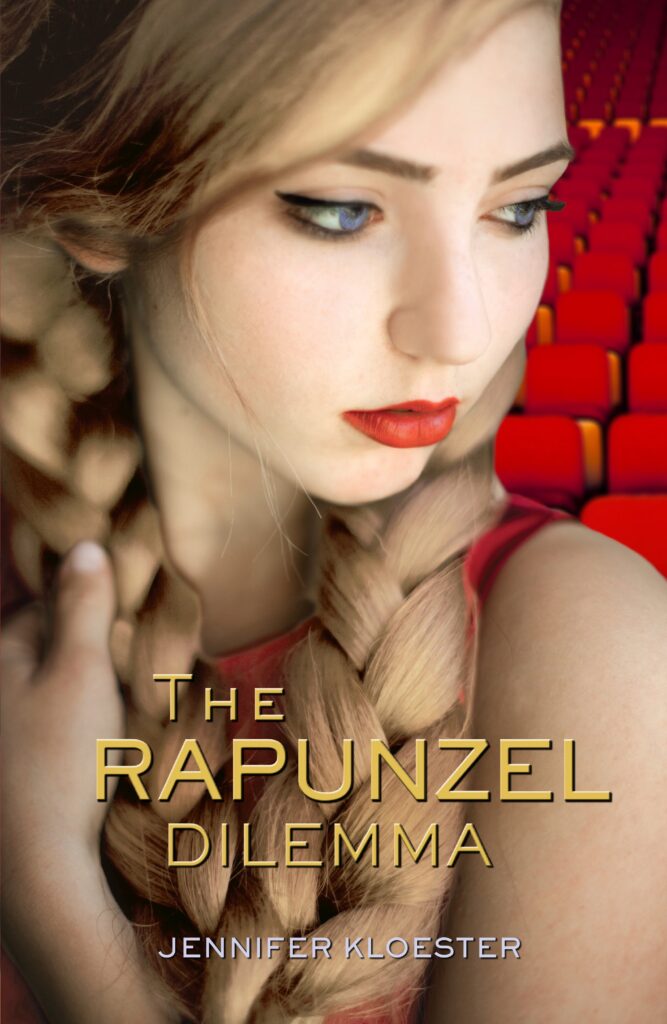 KLOESTER, Jennifer The Rapunzel Dilemma Penguin, 2014 328pp $16.99 pbk ISBN 9780143571087 SCIS 1674426
Sixteen year old Lily de Tourney has lead a life of privilege.  Nothing has ever been out of reach or too hard but things are about to change at the London Drama Academy.  Lily dreams of becoming a great actor but a family secret, hostile roommates and someone who has a vendetta against her might see an end to that.  Throw into the mix the mysterious, handsome Ronan Carver, a student at the adjoining art school and Lily finds herself gripped by a whirlwind of pleasure, pain and confusion.  When life gets too difficult Lily has discovered a place of refuge, a room high in the deserted south tower of the academy.  As the climax approaches and Lily finds herself a prisoner in the tower there is only one way to escape, how they do it in fairy tales.  I'm sure you can guess!
Loosely based on the Rapunzel story, Kloester has created a modern day tale for early teens.  A well paced story with all the ingredients of love, pain, high drama and high fashion.  May particularly appeal to a female readership.  Highly recommended 13+.
reviewed by Meredith Capp